Popular photo sharing service 500px is now available on the iPhone and iPod Touch. Previously this app was only available on the iPad, but now a completely new app has been released for the iPhone.
500px is one of the best premium photo sharing websites for professional photographers who like to showcase their talent. It's where you can find amazing photos and the best of the best work from photographers all around the world. And now with the iPhone app, you can carry all your best photos and look at the work that others do right from your pocket.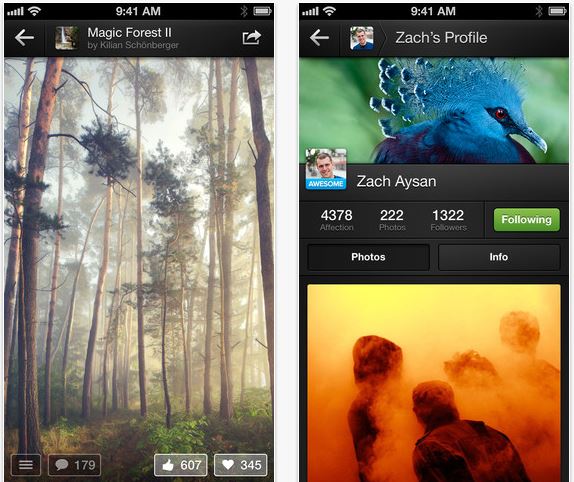 The 500px app has been designed from ground up, so it works perfectly on the iPhone. It also supports the taller 4-inch display on the iPhone 5. The interface is stunning, with fading menus, easy to use and well positioned buttons and more. If you aren't a photographer, you can still enjoy the amazing photos by viewing community galleries and other public sections. It's similar to Instagram in a lot of ways, but 500px is like a Lamborghini whereas Instagram is only a sooped-up Ford Fiesta.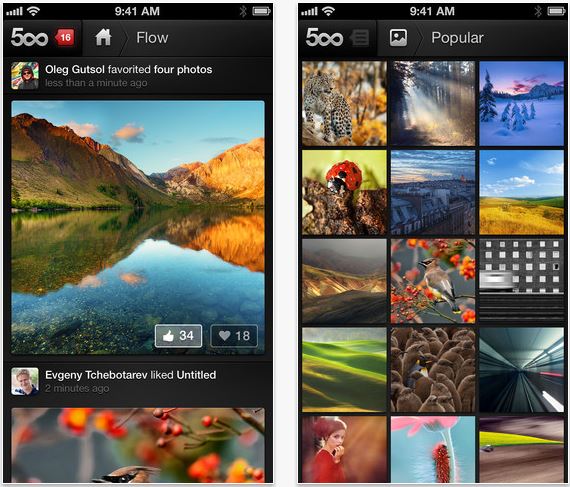 Comment on photos, like them or add them to your favorite, all from the app. The Flow feature keeps you updated with all of your friends photos and activity, built notifications are also present so you get alerts when someone interacts with you or comments/likes your photos.
You can't however, upload photos from the Photos app, which is a slight disappointed. The company wants you to take photos on professional cameras, edit them on your Mac/PC and upload high-quality photos. Visual improvements can also be seen on the iPad. The experience this app provides iOS devices with Retina display is simply stunning, make sure you give it a try.
The 500px iOS app is universal, which means it'll work on the iPhone, iPod touch and the iPad. It is available for free in the App Store. Go get the app on your iPhone now.
Download 500px for iPhone, iPod Touch and iPad [iTunes link]