Xolo – behind this name is a mobile device with technical specifications that intend to match up to Samsung's Galaxy S4. It will be unveiled at the same time as its South Korean counterpart and will use its speed as its homerun swing.
Xolo is a handset that has been introduced as "the world's first mobile phone with the power of Intel Inside", trying to outrank its competitors, such as the S4. Xolo's official presentation will take place tomorrow in an attempt to steal Samsung's thunder.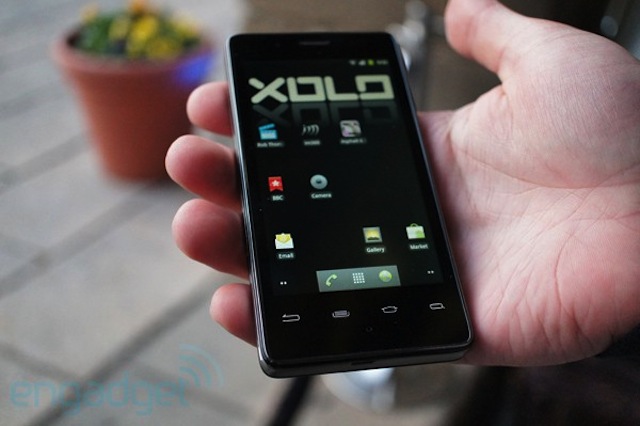 To draw some attention to itself on a day marked on the calendar by many people in the technology industry, Xolo has decided to unveil, in the Indian city of Goa, a product that features one of the latest Intel processors. These have already been spotted at Mobile World Congress 2013 in Barcelona. I'm talking about the Clover Trail+ line, a step forward in SoC Intel Atom processors to 1.6 GHz that were already a part of its previous high end handset, the Xolo X900.
In this case, said processors work in 3 frequencies: 2 GHz (Z2580), 1,6 GHz (Z2560) y 1,2 GHz (Z2520).
Xolo may include the first option in the newest handset. These chips offer Full HD quality display and HSPA+. However, the handset lacks LTE connectivity – the latter is not a major problem, due to the fact that LTE is only provided by one Indian telephone company.
The handset will also include two PowerVR SGX 544MP2 chips and a 5-inch 1900×1200 pixel display. The Xolo will have two cameras – a 16 megapixel back camera and a 2 megapixel front camera.
Tomorrow we will know the full details, although the new Xolo, like its predecessor the X900, may never cross the pond.