For anyone wanting to get their hands on the new DROID RAZR MAXX and have been drooling over its specifications and pictures it is now time to wipe that drool off and get ready to finally be able to buy it. Verizon has confirmed that the speculated January 26th, this Thursday, will be the day that the phone becomes available.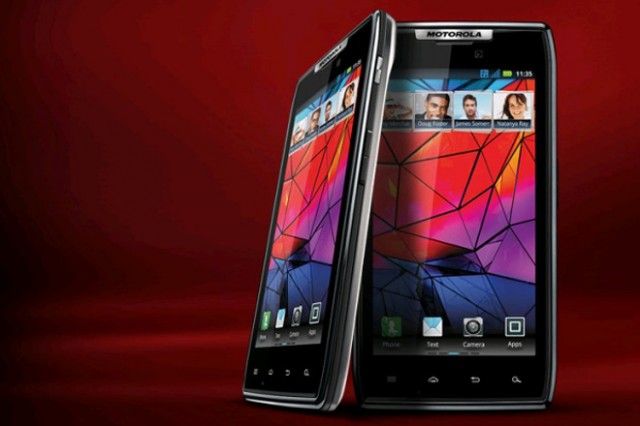 The phone will be available for $299 on a two-year contract. The phone is the exact same as the RAZR but with a new 3300mAh battery which is a big step forward. With this new battery, you can finally relax about not being close to a charger for your original RAZR. For those wondering about the operating system, it will ship with Android Gingerbread, 2.3.5, but has been confirmed that it will receive the update to Android 4.0 Ice Cream Sandwich.
The official release can be found here:
Verizon Wireless Takes DROID RAZR™ To The MAXX™ On Jan. 26
Customer Inquiries

For customer inquiries, please call 800-922-0204 or go to
Contact Us

01/24/2012

Click to download
The DROID RAZR™ MAXX™ by Motorola will be available on Jan. 26 in Verizon Wireless Communications Stores and online at www.verizonwireless.com for $299.99 with a new two-year customer agreement. At just 8.99 mm, the RAZR MAXX is the longest-lasting smartphone on the block and still impossibly thin. Customers can have a smartphone with the endurance to talk on the phone for more than 21 hours straight on a single charge. Equipped with the same great features as the original DROID RAZR, customers can expect to rip through the Web at blazing speeds with a dual-core 1.2 GHz processor and Verizon Wireless 4G LTE. Verizon Wireless leads the way in 4G with the fastest and most reliable 4G network in the United States, covering more than 200 million people in 195 markets.

Additional features:

Powered by Android™ 2.3.5 Gingerbread, upgradable to Android™ 4.0 Ice Cream Sandwich
Powerful 3300 mAh battery
8-megapixel rear-facing camera with 1080p HD video capture and image stabilization technology for crisp and clear videos
Front-facing HD camera for video chat over 4G LTE, 3G or Wi-Fi
4G LTE Mobile Hotspot capable – customers can share 4G LTE speed with up to eight Wi-Fi-enabled devices
Remote wipe, pin lock and government-grade encryption for email, calendar and contacts, as well as voice and video chat conferencing
32 GB memory – 16 GB on-board memory and 16 GB microSD™ card pre-installed (actual formatted capacity is less)
Customers that purchase a DROID RAZR MAXX will need to subscribe to a Verizon Wireless Nationwide Talk plan beginning at $39.99 monthly access and a smartphone data package starting at $30 monthly access for 2 GB of data. For more information on Verizon Wireless products and services, visit a Verizon Wireless Communications Store, call 1-800-2 JOIN IN or go to www.verizonwireless.com.