Pictures Of A T-Mobile Samsung Galaxy Note Get Leaked
I'll be the first to say that I would pass on a 5.3" screen for a smartphone, but there seems to be something quite appealing about the Samsung Galaxy Note smartphone (or phablet) to many people. Many T-Mobile customers have been wondering when they'll finally be able to get their hands on the massive Note screen here in the US. However, they've been let down as numerous rumors pass by with no official word.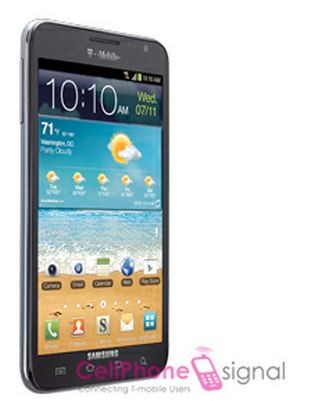 We heard many rumors about the Galaxy Note heading to T-Mobile back in April. In fact we even saw leaked pictures of what was supposedly a real T-Mobile branded Samsung Galaxy Note. We assumed that a launch would follow but it is now the end of June with no official word from the carrier yet. However, there might actually be some light at the end of this tunnel.

The folks over at CellPhone Signal have posted a number of pictures of what is supposedly the real deal T-Mobile Galaxy Note. According to the site, the T-Mobile version will be a 5.3" display, Navy Blue 4G phone connecting to the carriers HSPA+ network. The latest Android 4.0 will also already be loaded into the phone out of the box. The rumored launch date is July 11th, but it should be taken with a grain of salt. We've seen launch dates for this phone before…
Make sure you stay subscribed through our social media feeds, so that you never miss a beat, by liking us on Facebook, following us on Twitter and joining our circle on Google+.
Hey, you! Join the iJailbreak Insider for weekly newsletters, Jailbreak alerts, contests and more. (No spam, we promise)