Trial Documents Show Samsung Is Preparing An 11.8-Inch Tablet With 'Retina' Display
As the Apple vs Samsung cases rolls along, some trial documents from Samsung have shown us something quite interesting. As The Verge picked up on yesterday evening, Samsung appears to be working on a huge 11.8-inch tablet with a screen resolution of 2560 x 1600. That's a pretty hefty tablet, but that's also a pretty awesome display resolution, so if it ever sees the light of day, this tablet could be pretty cool for power users.

The same document also shows that they plan on including Wi-Fi and LTE in the jumbo tablet (codenamed the "P10″), which should allow it to go toe-to-toe with the iPad. On the roadmap-esque court document, the device appears to be scheduled for a 2012 release, though it could also just mean it's being developed in 2012.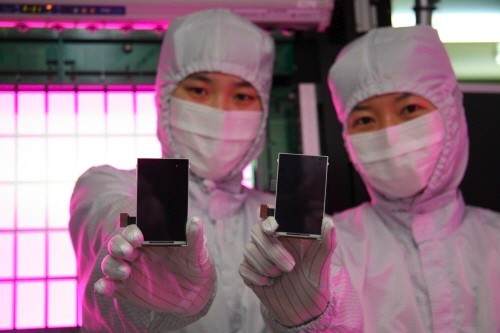 If Samsung can release the P10 soon, they'll be able to compete with Apple's iPad Wi-Fi + 4G. That is, if Apple doesn't sue them again for release a tablet that competes with theirs.
Make sure you stay subscribed through our social media feeds, so that you never miss a beat, by liking us on Facebook, following us on Twitter and joining our circle on Google+.
Hey, you! Join the iJailbreak Insider for weekly newsletters, Jailbreak alerts, contests and more. (No spam, we promise)