Samsung recently announced, via a Press Release and a photo released on Flickr, that their range of Galaxy S smartphones have sold over 100 million units. The numbers isn't as big as it seems when compared to Apple's iPhone, but it is a big deal nonetheless.
In the world of Android smartphones, Samsung is a name that everyone has heard of. Samsung's range of Galaxy S smartphones are among the top Android devices. There's the Galaxy S, Galaxy SII and the recent Galaxy SIII. It was 2 years and 7 months ago, in May 2010, when the first Galaxy S device was launched.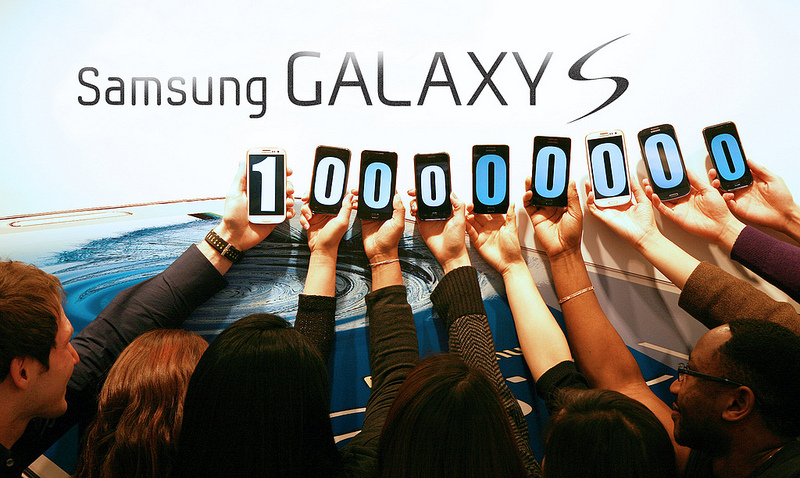 Now, the company has sold over 100 million of these Galaxy S devices. Their latest and one of the top Android smartphones, the Galaxy SIII, has managed to sell about 40 million in 7 months. The Galaxy SII is also doing quite well and has sold over 40 million devices since its release.
Samsung Electronics' flagship Galaxy S series surpassed the accumulated sales record of 100 million units from the supply side in only 2 years and 7 months after its launch in May 2010.
Samsung's first Galaxy S device didn't sell much and was also the main infringing device in the Apple vs Samsung lawsuit. It sold over 24 million units globally. This is a huge deal for Samsung, as they are the only Android manufactures who are really making a lot of profit. Companies like HTC, LG and Motorola have all reported huge losses. The Galaxy SIII was very successful and is still doing very good. About 190,000 Galaxy SIII's are being sold everyday to consumers across the globe. Do you own one?