Wanting to see a quick comparison chart to see if the new Samsung Galaxy SIII is really all that great of a phone, we have it! Thanks to the lovely people over at Droid Life who put a great little chart comparing some of the hardware specifications of the Samsung Galaxy Nexus, Galaxy SII, Galaxy SIII and the HTC One X.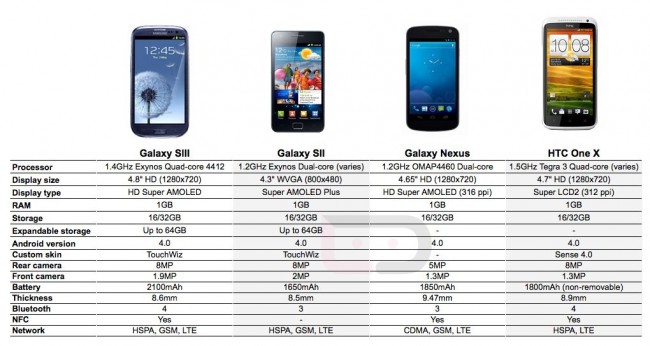 Doing a quick look at this chart, it is obvious that while the phone is a step up from the SII and the Galaxy Nexus, it is very similar in hardware specifications of the new HTC One X smartphone.
Do you plan on picking up this new phone, or are you happy with your existing phone after seeing this comparison chart? Tell us what you are doing in the comments below.