Samsung recently released a new teaser trailer for their upcoming smartphone, the Galaxy S IV. It's the successor of the Galaxy S III and will have plenty of new features, a large full HD display, hopefully a new design and something known as Eye Scrolling. The New York Times has heard from a person who's used the new Galaxy S IV, that it has a cool feature that lets you scroll pages using eye-tracking tech. No more touching the screen, just scroll as you read!
Also, Evleaks has managed to get a Press Render of the upcoming device and here's what the Galaxy S IV could look like.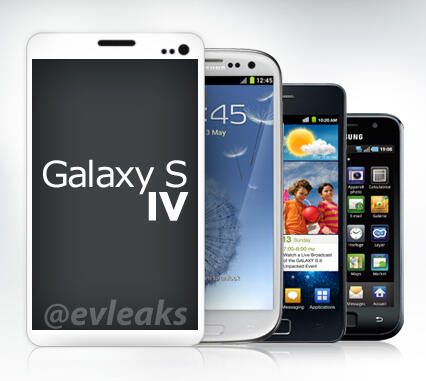 The employee who gave these details to the publication also said that Samsung is focusing more on software than on hardware. The source didn't detail out what kind of eye-tracking technology/software Samsung is using. With the new eye-scrolling feature, when your eye reaches the bottom of a page, the software would recognize and scroll down.
 The source would not explain what technology was being used to track eye movements, nor did he say whether the feature would be demonstrated at the Galaxy S IV press conference, which will be held in New York on March 14. The Samsung employee said that over all, the software features of the new phone outweighed the importance of the hardware.
The Korean manufacturer previously introduced features such as Smart Stay, which keeps the phone awake while you're looking at the screen. So it's certainly not the first time that Samsung is using the eye-tracking tech to have something unique on their smartphone. In terms of hardware, the Galaxy S IV will supposedly have a full HD super AMOLED display, a 13 megapixel camera and run on Android 4.2.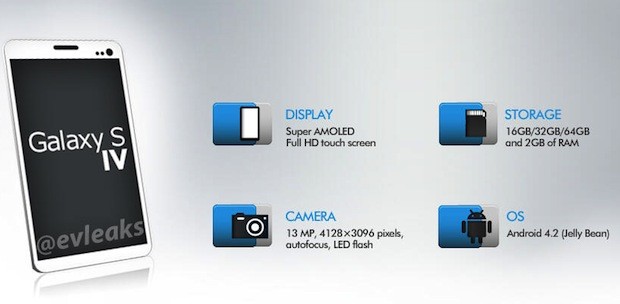 We'll know what the next Galaxy is packing in the UNPACKED event on March 14th. Anyone here waiting for the Samsung Galaxy S IV?