There's nothing better than some good ol' rumors to spice things up days before a device's unveiling. Samsung's Galaxy S III is one of the most anticipated devices of 2012 and we're only days away from an official announcement. However, for those of you who are driving them selves crazy, here is a brand new tidbit to keep you going for a few more days…
The folks over at Unwire HK have gotten their hands on an alleged screen protector for the upcoming Galaxy S III. The laser cut screen protector from Korea gives us a clue on what the new Samsung device might look like size-wise.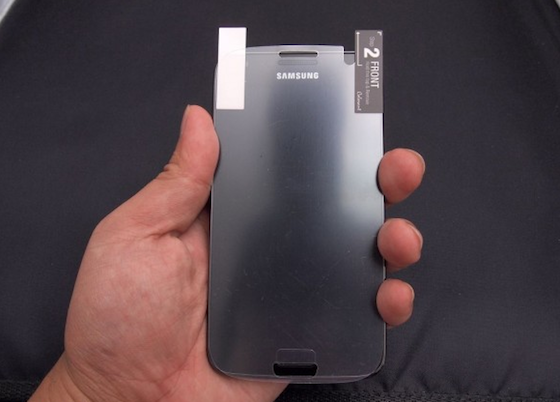 As you can see from the images above, the screen protector is much larger than the Galaxy S II, meaning that the rumored 4.8-inch screen might be a reality. The screen protector shows off a new and different home button with a longer shape, and also shows that the upcoming device will have a longer body. However, the width of the new device seems to be similar to the S II, which – in my opinion – is great news. We don't want Samsung taking the S III down the same path as the Galaxy Note…
Nonetheless, the truth will finally be out in a few more days. We'll keep you posted as we learn more info. Stay tuned!