Samsung Announces Galaxy S III, Available End Of May In Europe [IMAGES]
Samsung announced its Galaxy S III phone today, and it's got more features than you can shake an iPhone at! The Galaxy S III features a 1280 by 720 AMOLED screen, like the Galaxy S II HD LTE, has a 8 megapixel rear camera, and 1.9 megapixel front camera. The Galaxy S III also features voice command integration, dubbed S Voice and the phone's front camera can identify when you are reading by watching your eyes and adjust the brightness as needed. I wonder what the battery life would be like with the camera constantly watching for your eyes.
The Galaxy S III comes in black and in white and will be released first in Europe, starting at the end of this month. Samsung has not announced a price.
For those of you wondering, the Galaxy S III runs Android 4.0 (Ice Cream Sandwich). The phone will support 3G and 4G networks, WiFi a/b/g/n, near field communication, and Bluetooth 4.0.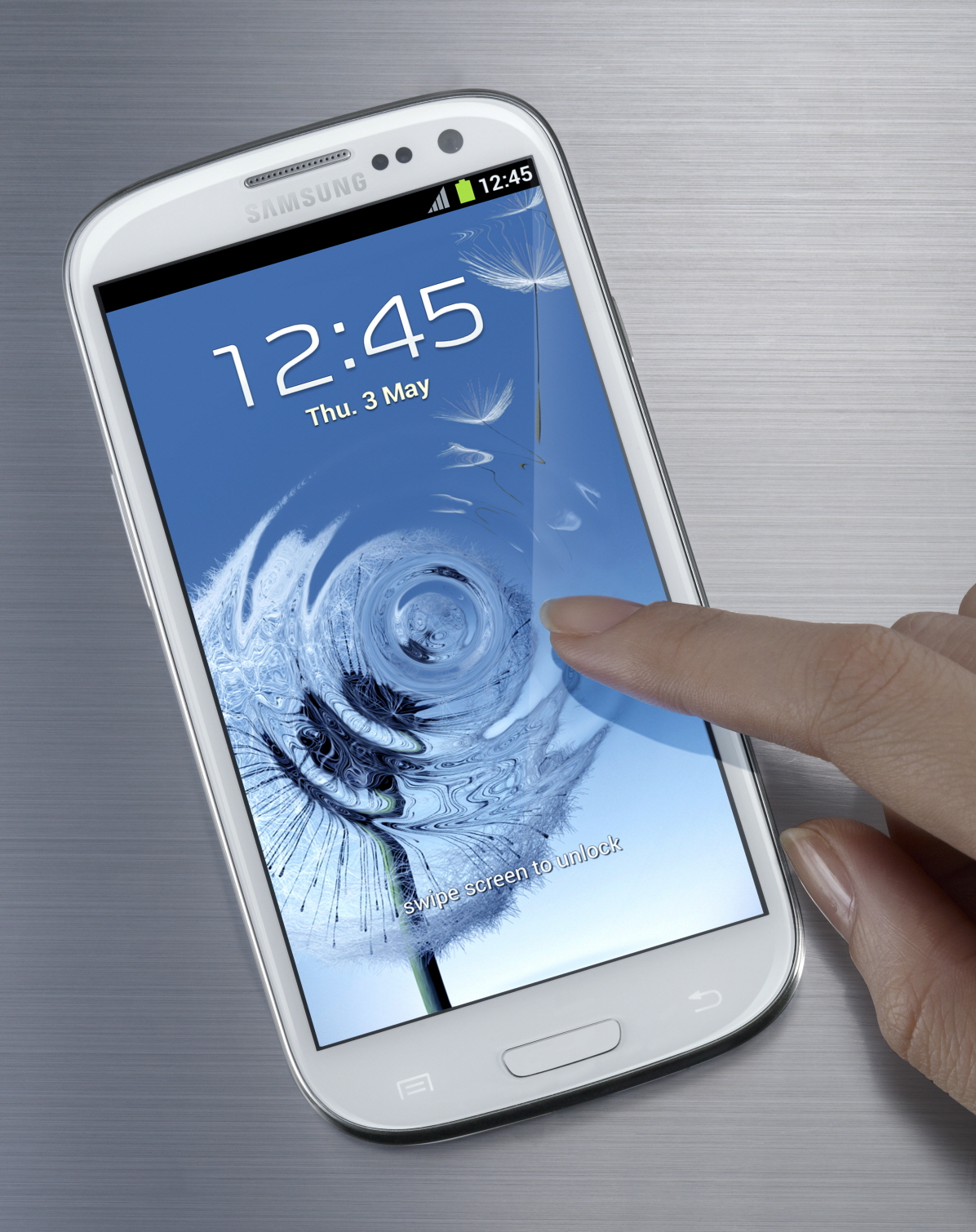 The phone includes extras from Samsung like the S Beam and the S Voice feature. S Beam is an enhanced version of Google's Android Beam close range data sharing solution; By pressing two Galaxy S IIIs together (using near field communication), Samsung claims you can transfer a 1GB movie file in three minutes and 10 MB of music in an impressive two seconds. Using the AllShare play feature the Samsung Galaxy S III can connect to use a compatible television as a display.
The press release does not specify what materials the case or glass is made out of. Previous rumors from Taiwan's Economic daily said it would be shielded by a durable ceramic, but the black version seems to have a faux carbon fiber finish.
Do feature-packed plus-sized phones appeal to you? Let us know in the comments section below.
Make sure you stay subscribed through our social media feeds, so that you never miss a beat, by liking us on Facebook, following us on Twitter and joining our circle on Google+.
Hey, you! Join the iJailbreak Insider for weekly newsletters, Jailbreak alerts, contests and more. (No spam, we promise)