We told you last month that Samsung would be finally launching the massive Galaxy Note in the United States this year, 2012. The Samsung Galaxy Note is certainly an eye-grabber, with its huge 5.3 inch AMOLED display (1280×800), 1.4GHz dual-core processor and the sheer size. It's kind of between being called as a mobile phone and a tablet, because that's too big to be just a phone.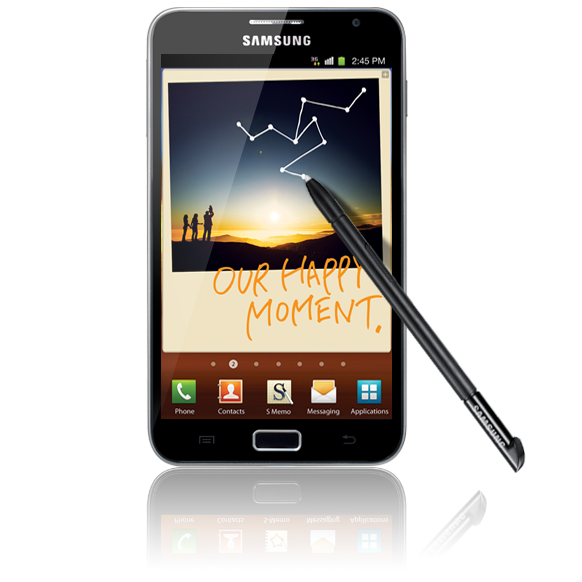 AT&T announced that they will be bringing the Galaxy Note to the US, but no other carrier company mentioned anything about the Note. However, a new rumor states that both Verizon and Sprint will be bringing the Note to the United States soon. According to Industry analyst Paul Mueller, Verizon and Sprint will rename the device as Galaxy Journal. But, this is just another rumor, which the analyst says will definitely happen. It is also possible to turn the Galaxy Note into a CDMA device, so as it can be used on Verizon's super fast 4G network.
It would be great if this actually happened, because many are waiting for this device to hit U.S shores. Although, the Note is a huge phone, it certainly is good and fast. Love to watch movies on your mobile device, reading? Get yourself the Galaxy Note and you will be happy. So, who's waiting for the Note or Journal to launch on Verizon and Sprint. Any buyers?
[Via Examiner]