Samsung already has a range of tablet devices, but apparently that's not helping them beat Apple. The iPad is the standard when it comes to tablet devices and has the biggest market share. The recently launched iPad Mini was also a great success. Now, it looks like Samsung is also going to launch an iPad Mini-like device, known as the Galaxy Note 8.0.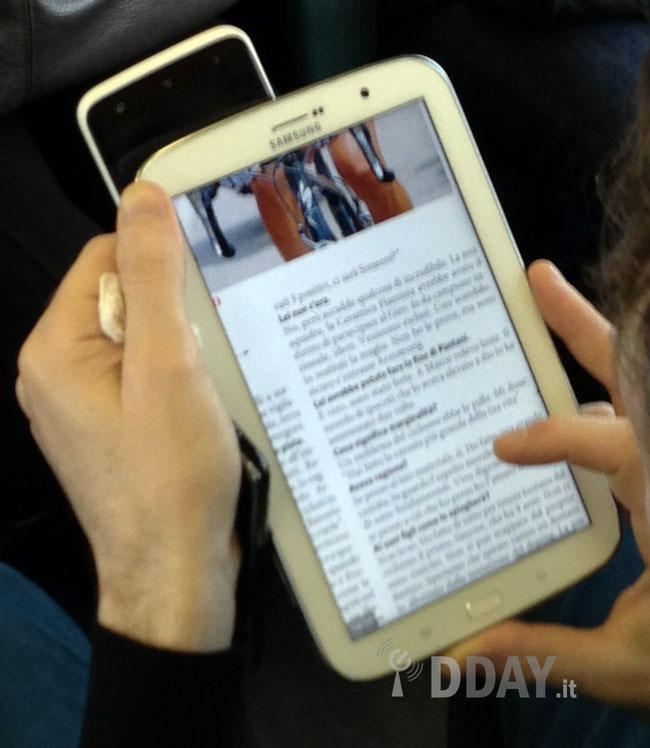 The Galaxy Note 8.0 has been long rumored, but recent leaked photos from Italian site DDay pretty much confirms its existence. There are little chances that it is a fake or just a mockup/prototype. From the leaked pictures, it looks exactly like a Galaxy SIII, except that it's bigger in size. According to the website, the device has a 16:10 1280 x 800 resolution 8-inch display, a little larger than the iPad Mini display. 1280 x 800 is 720p resolution, which is better than the iPad Mini's 1024 x 768 resolution.
Apparently, the bottom of the tablet also holds the S-Pen, which has become a trademark with the Galaxy Note devices. You can clearly see the Home button and the two capacitive buttons similar to the Galaxy SIII on the bottom. The tablet is supposed to have 2GB of RAM, a quad-core processor and LTE. The earpiece is also visible along with the ambient light/proximity sensor and the front camera, which means it can also be used to make calls. The rear camera is 5 megapixels without flash, according to DDay.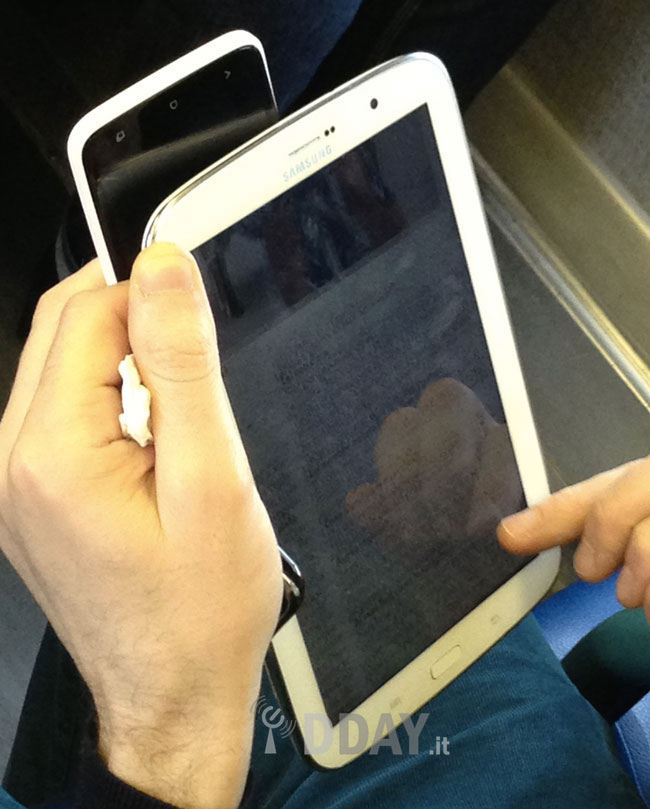 It pretty much looks like the iPad Mini, except for the thicker bezels and plastic body, don't you think? The Galaxy Note 8.0 will most likely be revealed at Mobile World Congress 2013, along with other new tablets and smartphones. The much rumored Galaxy SIV will probably not be announced at MWC, but rather at an Unpacked event.
What do you think of the Galaxy Note 8.0? Would you buy one? Let us know in the comments section.