Samsung's New ARM A15 CPU, Called Exynos 5, Will Outperform iPad 3 CPU
Samsung has just announced a new high-power CPU for mobile devices, based off of ARM's new A15 architecture. The new chip, called the Exynos 5, promises significant performance upgrades over its predecessors. It should also beat out the current iPad processor as well, according to Ars Technica.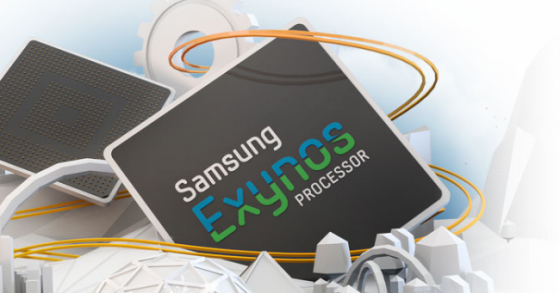 The new processor is a dual core 1.7GHz unit, and it comes along with a new GPU as well. The new graphics processor has been dubbed the ARM Mali-T604, and has the graphical chops to support 2560 x 1600 (WQXGA) resolution. On an average-sized tablet, that sort of resolution is high enough to match the dpi of Apple's "Retina" displays, including that in the most recent iPad.
The list of supported APIs for the new GPU is also pretty extensive, including some big ones like DirectX 11 and OpenGL ES 3.0. Combined with support for full-scene anti-aliasing, this should allow for some pretty impressive graphics in games running on the new CPU/GPU combo.
There's no word yet on what devices will be the first to include the new chip, but we'd expect to see it in tablets first, due to increased power consumption over the current ARM A9-based chips in many Samsung smartphones. We may well see a Galaxy Tab sequel with an Exynos 5 CPU included soon.
Make sure you stay subscribed through our social media feeds, so that you never miss a beat, by liking us on Facebook, following us on Twitter and joining our circle on Google+.
Hey, you! Join the iJailbreak Insider for weekly newsletters, Jailbreak alerts, contests and more. (No spam, we promise)