After dissecting the Nexus 7 a few days ago, the teardown wizards over at iFixit have given the Nexus Q media streamer the same treatment. The spherical gadget scores surprisingly well on iFixit's repairability scale, receiving an 8 out of 10 (the same score received by the most recent Apple TV). During the teardown process, they also attempted to identify the country of origin of some of the main components.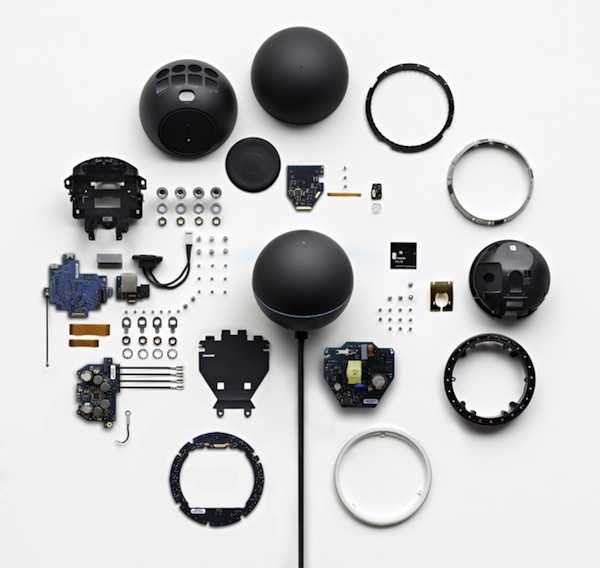 Unsurprisingly, many of the Nexus Q's come from overseas; this is all but unavoidable these days, but Google has done a decent job of minimizing it. The flash memory may well have been made in Texas, and the photomicrosensor is definitely domestic. The whole thing looks convincingly domestic in assembly, too, with the sturdy zinc shell of American origin, and the guts showing few signs of offshore pre-assembly.
iFixit's high score on serviceability is another mark in the Nexus Q's favour, but it still remains to be seen whether consumers will be able to stomache the streamer's $299 retail price. There's plenty of streaming media players on the market for a lot less money, and it's unclear if the Google device has the brand cache or feature richness to sell at its elevated price point.