It turns out, the newly released Google Nexus 4 has some camera flaws similar to that of the iPhone 5. Remember the purple haze issue with the iPhone 5 camera? Well, the Nexus 4 has a similar lens flare issues with its camera, causing a purple haze in photos.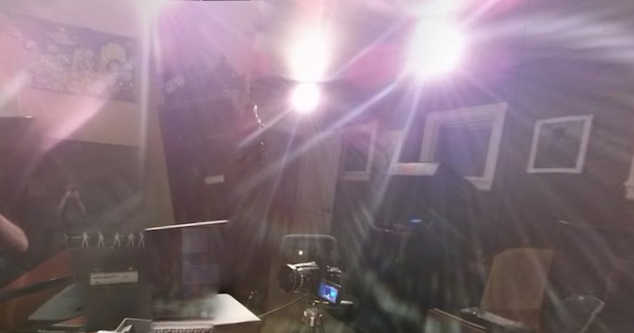 A certain Google+ user posted the photo shown above, taken with the Google Nexus 4 using the new Sphere feature in Android 4.2. In the photo you can see that when the camera is pointed directly at a light source, it causes a purple haze. A similar problem exists with the iPhone 5, which Apple said is normal behaviour.
The Google Nexus 4 is a great device, featuring the best hardware, Android 4.2 and it even carries a price that will make any smartphone user want to buy it. This photo was taken in a small, not very well lit room, which would cause a purple haze with almost any smartphone camera. Like Apple said, this is indeed a normal behavior with camera phones and happens only when the lens is directed at bright light.
If you want the Nexus 4, you should get it. It is an amazing device.