Two-screened handsets are certainly not new — just look at the Kyocera Echo and Sony Tablet P — however The Verge recently had a chance to go hands on with a new device from a company called NEC. This particular device is called the Medias W and was originally teased about a year ago.
The Medias W has two foldable qHD 4.3-inch screens, a 1.5GHz dual-core processor, 1GB of RAM, an 8-megapixel camera and 16GBB of on-board memory. The handset itself is 12.2mm thick and runs Android 4.1. What can you do with two screens you might ask? Well, you can either double your home screen real estate, multitask by doing a separate task on each screen or in certain applications use the power of both screens to form a roughly square 5.6-inch display.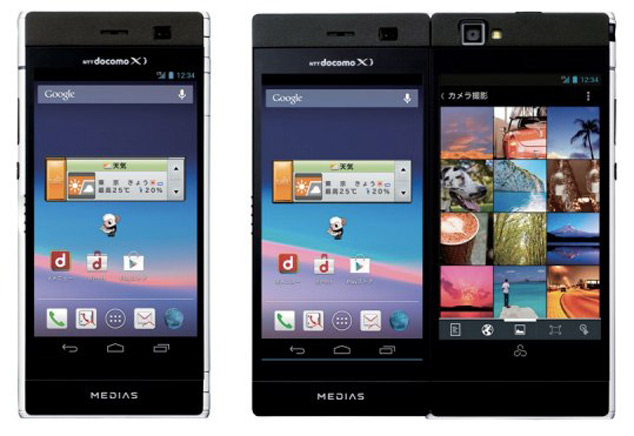 Right now the fullscreen experience by combining both screens is limited to only a few stock applications such as the browser and Google Maps, but additional application support is coming. It was mentioned in the report that the on-screen keyboard can also span across both screens.
It is unfortunately unlikely that we will see this device released outside of Japan, but NEC did call the Medias W a "global model" which means it could potentially be imported. The Medias W will be available to purchase in Japan by April of this year.
You can check out this foreign video of the device in action below.
What do you think about the idea of a dual-screen smartphone? Do you think the idea will catch on and we will start seeing it going more mainstream? Let us know in the comments section below.