Only a few days ago we told you about BlueStacks, an application that allows you to run Android apps on your Windows or Mac OS X computer. Now, BlueStacks has conducted a survey through their Facebook followers that offers an interesting look into the personalities of typical Android and Mac users.
We will start off with Mr. Android 2011. It looks like the typical Android user is a male with black hair, who predominantly wears a t-shirt, jeans and sneakers. Unfortunately if you are looking to hook up with an Android user, your chances are less-than-ideal as the 63% have a significant other.
It is important to keep in mind that this is an unscientific study from BlueStacks, but considering BlueStacks had over 150,000 likes at the time, it is likely pretty accurate. You can check out Mr. Android 2011 below.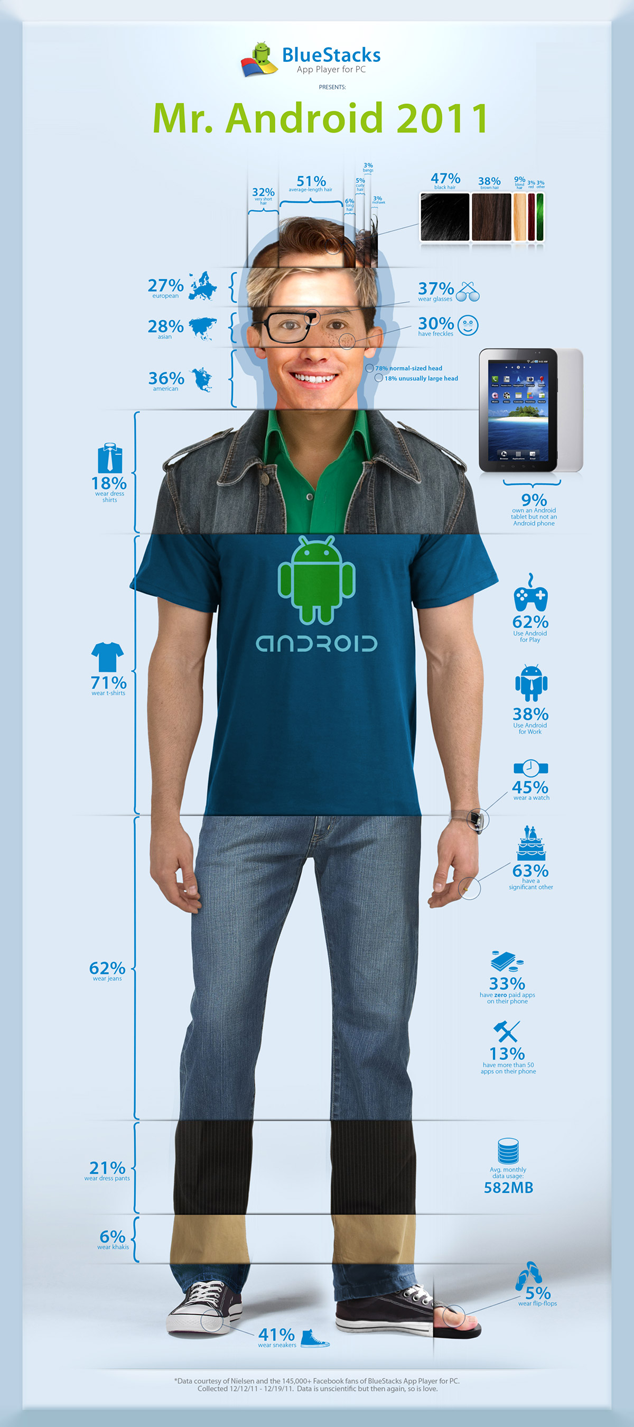 In 2012 BlueStacks managed to grow its Facebook likes to a whopping 1.1 million. As such, they create Ms. Mac 2012 based off information acquired from their Facebook fans. Unlike Android users who consist of more males than females, Mac users have a higher chance of being female. "It turns out the average Mac user is pretty cute, if awkwardly dressed," said BlueStacks VP. You can take a look at Ms. Mac 2012 below.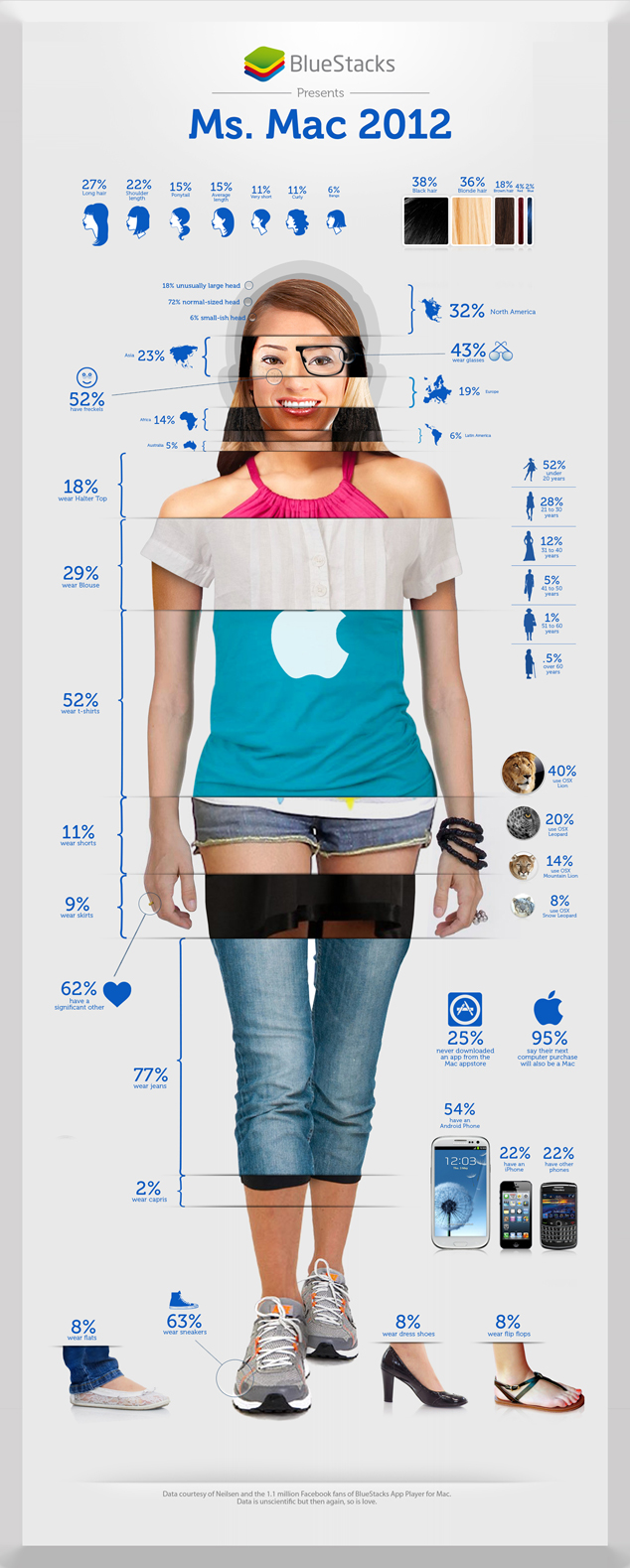 In comparison to Mr. Android, Ms. Mac is even more likely to not be single and has almost a 50% chance of wearing glasses. Do you think these infographics are realistic? Let us know in the comments section.