Many have tried, but no one has succeeded in making a smartwatch that resembles a traditional watch. Most of the smartwatches that are currently available in the market have a square/rectangular face, which is not what most people want to wear on their wrist. If you're a watch person, you'd probably want your watch to have a round dial. Enter the all new Moto 360 smartwatch from Motorola!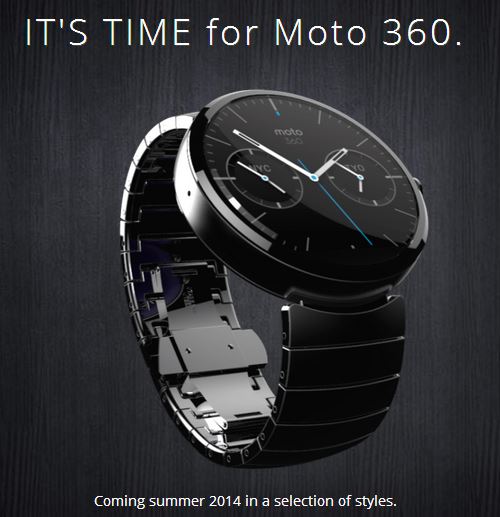 Earlier today, Motorola announced its first smartwatch called the Moto 360 and it's already the best smartwatch ever in my opinion. Why? Because it looks like a proper watch that you'd want to sport on your wrist. It simply looks gorgeous. Motorola calls this the "modern timepiece" and it certainly is. The Moto 360 is made from high-grade metal and has that premium finish that one looks for when buying a watch. The round face is the key here, as none of the smartwatches available today have one. It's difficult to make a round display, but Motorola has done this before. Remember the Motorola Aura? If Apple is making an iWatch, I hope they take some design cues from Motorola.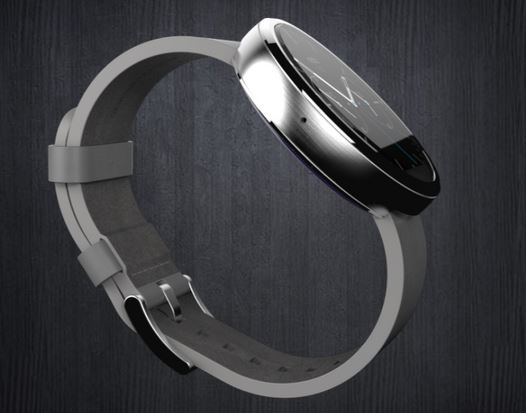 The Moto 360 runs Google's Android Wear, which is pretty much a slimmed down version of Android for wearable devices. It comes with Google Now integration, which means you can do a lot. Just say 'Ok Google' and ask the current weather, scores, directions, take notes, set alarm and much more.
Moto 360 keeps you on time and up to date without taking you out of the moment or distracting you, telling you what you need to know before you know you need it through subtle alerts and notifications. With just a twist of the wrist you can see who's emailing or calling, what time your next meeting is or a friend's latest social post.
Motorola says that the Moto 360 will be available starting in Summer 2014 and in different styles and hopefully different colors as well. Below are more shots of the smartwatch showing Google's Android Wear in action.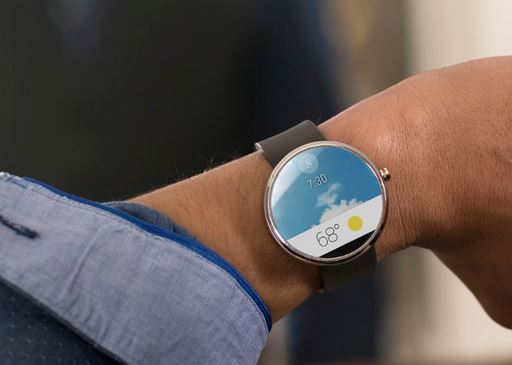 And here's a video that talks about the design and manufacture process of the Moto 360.
So, what do you think of the Moto 360? Isn't it the most beautiful smartwatch ever made? Do you think the Apple iWatch may be similar or will it use a rectangular design? Let us know in the comments.