Google TV has been one of many initiatives by Google, which received less than expected results. The Logitech Revue box, was a poor streaming box, in general, but that will all change now that Android 3.1 Honeycomb has been released for it. After we first announced that this update will be coming to this streaming device it looks like it finally has. As posted on Logitech's official blog, this update is now making its way across the country for all owners.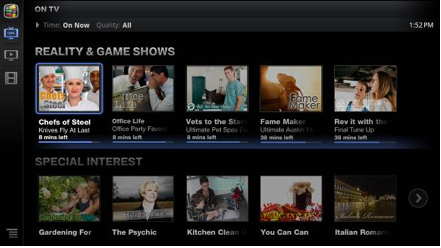 Why is this such a big deal, well it adds much more functionality to the Google TV box. You now have access to the Android Market, much improved searching and browsing capabilities, a much easier user interface, and the Logitech Media Player can now unlock your computer's library of music, movies, and photos.
To grab this awesome update, just insure that your Revue is on and connected to the web. You will be prompted to install it once it's available for you.
If you want to pick up one of these now much more capable streaming devices you can grab it here from Amazon, or here from BestBuy.
Tell us what you think of this new update in the comments below.