Verizon and HTC will be holding a media event on Tuesday, November 13th. The event is scheduled to start at 11AM in New York, and it is currently being rumored by CNET that both company's plan on unveiling the HTC DLX handset.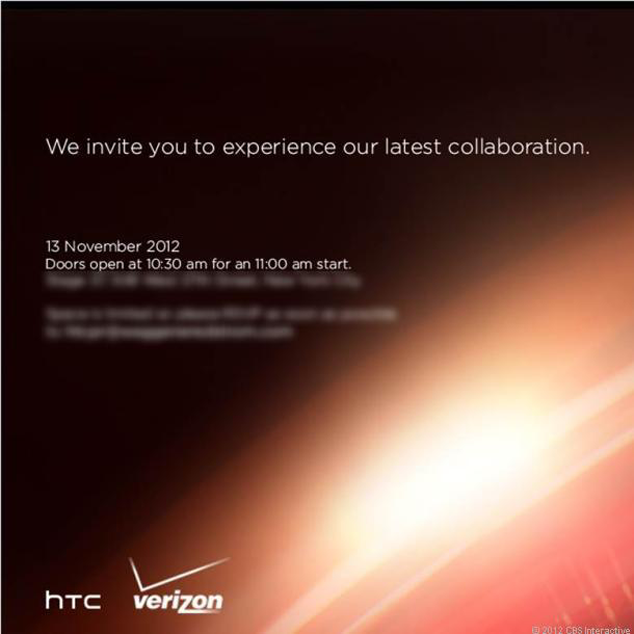 The HTC DLX is rumored to be a new smartphone with a 5-inch screen that will house some powerful hardware and software. This includes Android 4.1.1 with the HTC Sense 4+ user interface, a 12MP camera, 2GB of RAM, 16GB of internal storage and 4G LTE connectivity. Nothing has been officially confirmed of course, but at this time this is our best guess.
We will let you know what HTC and Verizon have up their sleeves on November 13th. Until that time please stay tuned.