It looks like competitors have finally decided to try to take some of the spotlight away from Apple this September, when the fruit company takes the stage to unveil the iPhone 5 and likely new updates to its iPod lineup. You see, Nokia, Motorola and Amazon all have media events scheduled for September to reveal new products, and now to top things off HTC has joined the list.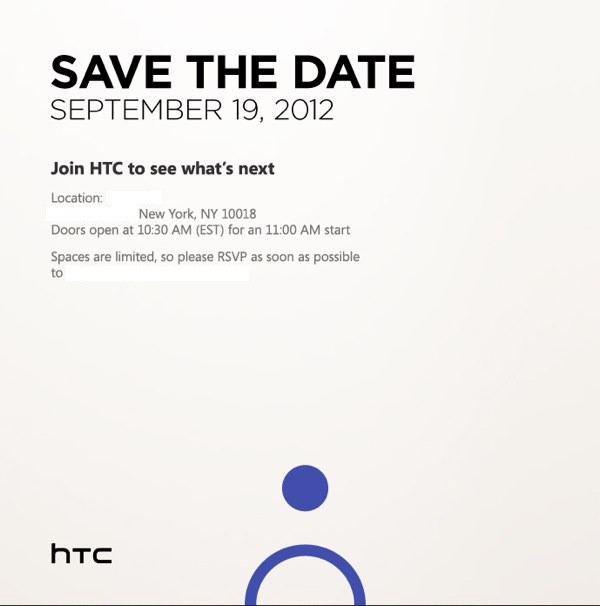 Engadget has received a press pass for an event scheduled on September 19th. Unfortunately unlike Apple's invitation, which gave a clear hint on what the event would be focused around, HTC's invite is rather plain with no clues.
One possible device HTC could talk about at its media event on September 19th, is a Galaxy Note-like smartphone, which was leaked a couple of days ago. This device featured a 5-inch 1080p 1794 x 1080 display, 1.5 GHz Qualcomm CPU and Beats Audio technology.
We will give you a full run-down on what happens at the event. Until that time please stay tuned and let us know your thoughts about what HTC will unveil in the comments section.