It appears that HTC will no longer be bundling a pair of Beats Audio headphones with their handsets anymore. If you were expecting to get a pair of Dr. Dre's popular (and frankly over-priced) pair of headphones with the upcoming HTC EVO 4G LTE, you'll be disappointed to find that they won't be included.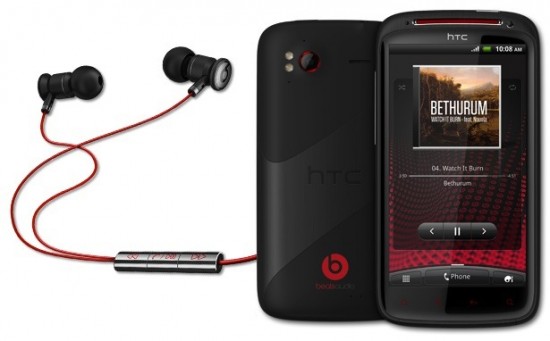 HTC will still be integrating the Beats Audio software into their future handsets, as well as branding the devices with the "B" logo. However, HTC's product executive told CNET:
An accessory like the headphone doesn't factor in when someone is buying a smartphone. If they want a Beats headphone, they'll buy it directly.
HTC paid over $300 million for a majority stake in Beats a few months ago so this news is pretty surprising. We don't see their money's worth being made without the actual headphones involved.
What do you think? Is HTC making the right move here? Or are the headphones actually a deal breaker?