Following yesterday's action movie-esque demonstration of Google Glass (seen in the video embedded below), as part of Google I/O 2012, Google co-founder Sergey Brin told Bloomberg reporters that the augmented reality glasses wouldn't be available to the public until 2014.
While yesterday's demonstration – complete with skydiving, rappelling, and back flips on bicycles – was quite impressive, the following keynote was thin on actual details about the specs and capabilities of Glass. The only details given were that a front-facing camera would allow for photo and video to be captured from first person perspective, and that some other input/output devices would be present. Speakers, a microphone, and a touch pad  on the right arm of the glasses will all allow for user interaction with Glass.
It appears Google employees have already been testing the technology pretty extensively, as the keynote segment dedicated to Glass contained a ton of photos and video footage from their daily lives. From running marathons to raising a baby, Google staff has been wearing their Glasses all over the place. Google also hinted that the recently announced Google Now that will be running in Android 4.1 might see use in Google Glass, allowing information and directions to be voice-searched on the fly.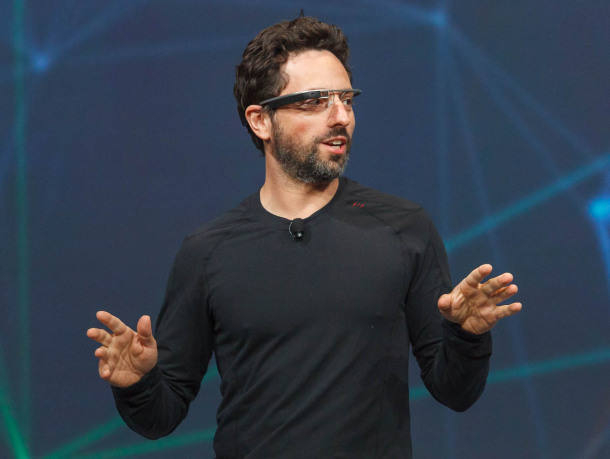 It was also announced that developers who attended I/O would be able to preorder the "explorer edition" of Glass for $1500. Undoubtedly these will pretty much be a beta version of the project, and the feedback from developers will allow Google to further refine the glasses before their eventual release. The recipients of these pre-orders were told to expect their Glasses early next year, and received a big glass brick with their pre-order number on to tide them over.
Meanwhile, all of those who are eager to give Glass a try, but don't have the developer cred to get in on the beta version, will have at least another year and a half to wait.