It's not very often that the CEO of Google sits down for an interview, but when he does, it gets pretty interesting. That's exactly what happened – for only the second time since he took the CEO position – last month, when he sat down with CNN Fortune for a lengthy interview about Google and its aspirations. They finally published some excerpts from the interview today, and the topic of discussion ranges from Google's continuing ambitions regarding self-driving cars, to Page's vision for the future of internet search technology.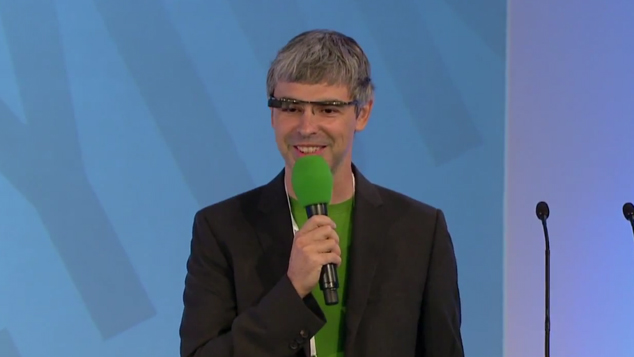 The whole thing is a fascinating look inside one of the most unique companies around. Page mentions frequently that he wants Google to be a force for powerful social change, driven by experimental technologies. That's a far cry from the motives of most large technology companies, which often begin and end with profit margins.
When asked about how Google picks what projects they're going to work on in the future, Page responded:
We want to do things that will motivate the most amazing people in the world to want to work on them. You look at self-driving cars. You know a lot of people die, and there's a lot of wasted labor. The better transportation you have, the more choice in jobs. And that's social good. That's probably an economic good. I like it when we're picking problems like that: big things where technology can have a really big impact. And we're pretty sure we can do it. And whatever the technology investment we need to do that, it's not going to be that huge compared to the payoff.
When the topic turned to search, which along with internet ads has always been the bread and butter of Google's business, Page expressed some lofty ambitions for the future of search technology in general:
I've been saying the same thing about search in some sense for ten years or so. The perfect search engine would really understand whatever your need is. It would understand everything in the world deeply, give you back kind of exactly what you need.

We've had tremendous focus on really making sure we have very accurate, very structured data about everything. We've been working on maps for seven years now or something, and a lot of that is to get exact data on like what is this street, and what is this business, what is the outline of this building. In order to meet our users' needs, the more accurate, the more detailed, the more structured the data we have, the better.
The whole interview is a pretty cool look at a pretty cool company. It's definitely worth checking out the full excerpt they've put up online over at CNN Fortune, and this is apparently only a small portion of the full interview, which will appear in a future issue of Fortune magazine. We'll definitely be checking that out.