I have a feeling that 2013 is going to be one of the biggest years in tech, in terms of innovative products released or at least announced. Even though the smartphone sector seems to have gotten bogged down by copycat handsets, which make it hard to distinguish one from another, we are sure to see some new innovation. One such innovation will be from Samsung and I am sure you can already guess which handset… the Galaxy S IV of course.
The Galaxy S III became one of Samsung's most popular handset by far in 2012 and definitely recruited some more droids. In fact, I know a lot of people who switched from owning an iPhone to the S III with mixed feedback.
It looks like we might be able to get a sneak peak of the Galaxy S IV though, as SamMobile has apparently managed to get their hands on press release shots of the Galaxy S IV from one of their sources within Samsung.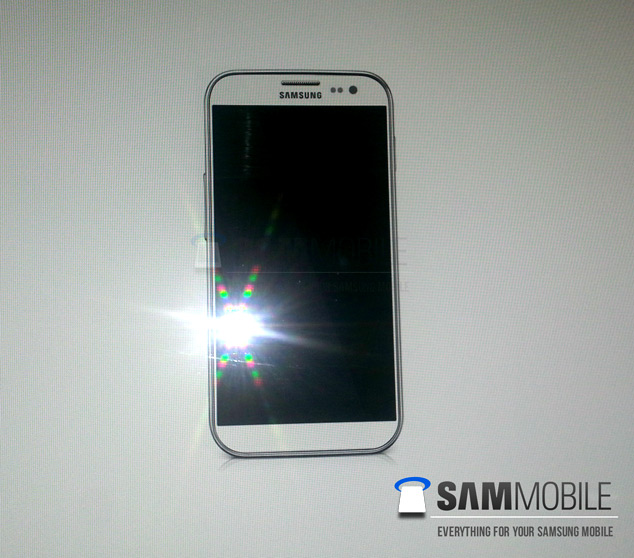 We of SamMobile just received a huge tip from our insider at Samsung and according to him this is the next generation of the Galaxy S series, the Galaxy S IV. We can't 100% confirm if this is indeed the Galaxy S IV but the picture he sent us looks really sharp and doesn't look fake at all. The design of the device looks also very similar to the design of the Galaxy S III and the Galaxy Premier, which makes this picture more authentic.
Looking at the picture of the proposed Galaxy S IV you can see that the device will actually have no physical buttons and the bezel is much thinner, like the iPad Mini. Around the edges you can see Samsung has dropped the plastic casing and instead switched to a more industrial metal casing. Of course there is no way to tell if this image is legit, but it does look believable. Unfortunately no specifications accompanied this photo, but at this point in time the most widely believed are listed below.
Exynos 5450 Quad-Core CPU clocked at 2.0GHz
Mali-T658 GPU
2GB of RAM
4.99" SuperAMOLED FULL HD resolution (1080×1920) Display
13 Megapixel Rear Facing Camera
2 Megapixel Front Facing Camera
Android 4.2.1 (Out of the box)
If this indeed ends up being the Samsung Galaxy S IV, I can't help but think it really looks like an iPhone with a thin-bezel. What do you think? Let us know in the comments section below.