Facebook has just sent out invitations to the press today to an event that will be taking place at their headquarters on April 4th. The headline of the invitation reads "come see our new home on Android" and many people are expecting this to be an announcement of a new Android OS centralized around Facebook. In other words, Facebook will be announcing the long-rumored Facebook smartphone.
Now we know you have heard this rumor many times, and might be thinking to yourself "this will never happen!" The invitation to this particular event however, really only points to one thing — a Facebook handset. It is unlikely that Facebook would hold an event at their headquarters to announce a new Facebook app for Android, and there is a lot of evidence piling up why Facebook would create a smartphone.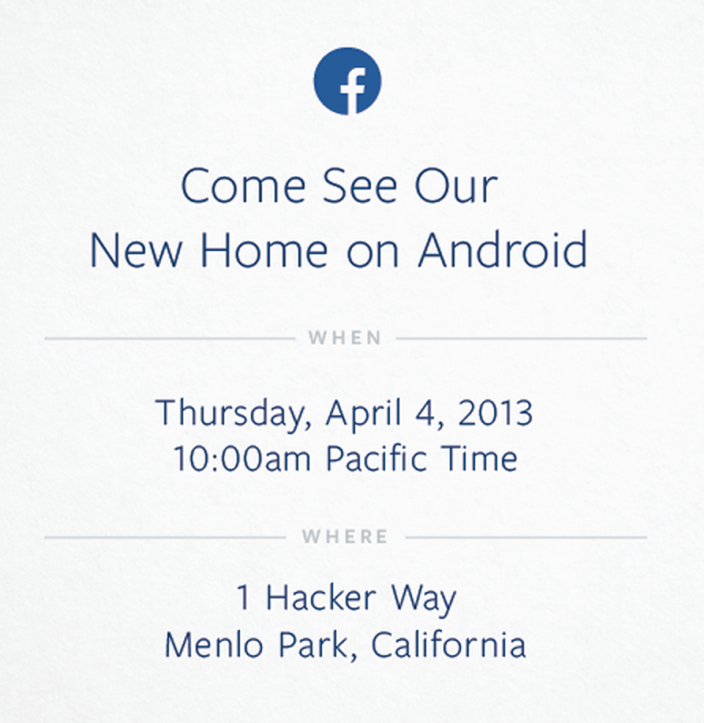 TechCrunch, for example, is very confident that Facebook will be announcing a HTC branded Facebook smartphone.
One source recently told us to be on the look out for a Facebook mobile press event in early April where the social network would reveal an altered Android OS running on HTC. It's said not to be a full-on rewrite of Android, but rather a "flavor" that will have all sorts of extra Facebook functionality built in. We've also heard it referred to as an "application layer". Imagine Facebook's integration with iOS 6, but on steroids, and built by Facebook itself.
AllThingsD reported in 2011 that Facebook would be building a smartphone with HTC and 9To5Google has even posted a report today on a joint ad campaign with both HTC and Facebook.
Follow years of rumors and speculation, Facebook is finally readying an entry into the mobile phone market. The social network is again hooking up with HTC which will design the hardware. The two companies have been working on a major marketing campaign in Southern California in recent weeks.
Apparently the two companies will be trying to focus on the potential user of the device, not on the hardware or software, with one of the tag-lines being "more than just an app". The handset will apparently look similar to that of the iPhone with rounded corners and a design that is fairly beveled.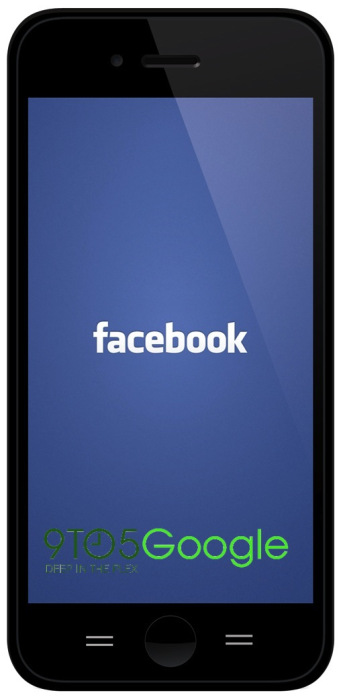 We will soon see what Facebook has up it's sleeves, until that time let us know if you think Facebook will announce a smartphone in the comments section below.