At last, the Android operating system gets something Siri like from the actual developers and creators of Siri for iPhone 4S. There have been many apps available on the Android Market that claim to be something like Siri, but none have got even close to that. We're sure that you must have heard of Nuance Voice, the company that Apple bought prior to the launch of iPhone 4S. The same company was responsible for Siri and the same is responsible for Dragon Go!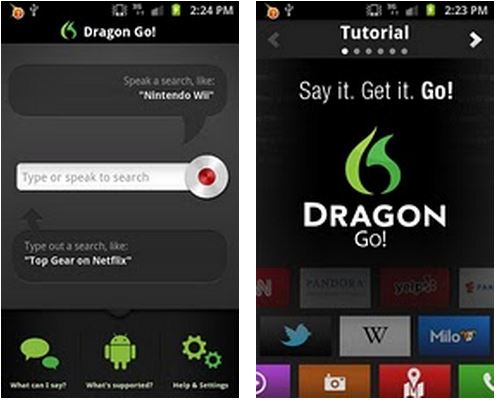 Dragon Go! doesn't work exactly like Siri, but it understands and recognizes words, speech and language better than any voice recognition software out there. Even Android's built in Voice search is not good enough! We've seen how this app works on iOS devices! It doesn't understand your speech like Siri does, but it does the job. You ask it something and it searches over 200 resources online to give you an appropriate answer. Now, all the goodness of Dragon Go! voice recognition, has been officially released for the dear Android users.
Android users will have the same functionality as iOS users, thus getting all the features of the app. Watch the video below to see it working on an Android device.
Download Dragon Go! from the Android Market for free.
Download Dragon Go! for iPhone from the AppStore [iTunes Link]
Have you used Dragon Go! before? Try it out now and use the comments section to tell us how the conversation went!