Although we rarely focus on Android content here on iJailbreak, I thought this piece was indeed worth covering.
The team behind CyanogenMod have just released a one-click installer for Mac which is currently in beta. If you know anything about installing a replacement ROM on an Android device it is not an easy task, as such this one-click installer will make a lot of people's lives much easier.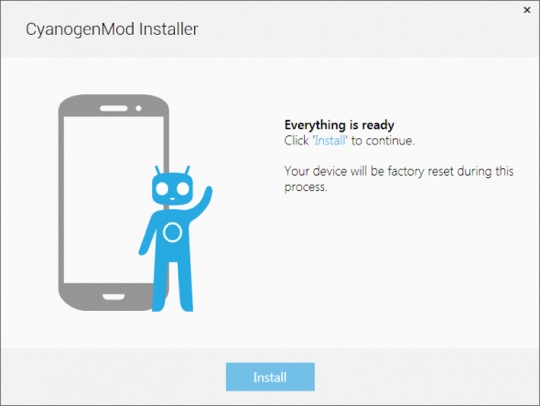 The installer is compatible with both Android smartphones and tablets, and allows for the installation of CyanogenMod in just a few simple steps.
You first  turn on USB Debugging mode on your phone, then  connect your phone to your Mac via USB and run the Cyanogen installer. The installer will then begin installing the software and reboot your phone. At this point CyanogenMod will have been installed.
Before you jump in and get started, check out this list to make sure your device is supported.