Hexxeh, a profound lover of the Raspberry Pi and Chromium OS has successfully installed Chromium OS onto his Android tablet, the Nexus 7. I guess he was not enjoying the Android experience, and wanted something different. For anyone who does not know the Chromium OS project is based on building a fast, simple computing experience. It is completely open-sourced and has been used on several ChromeBooks in the past.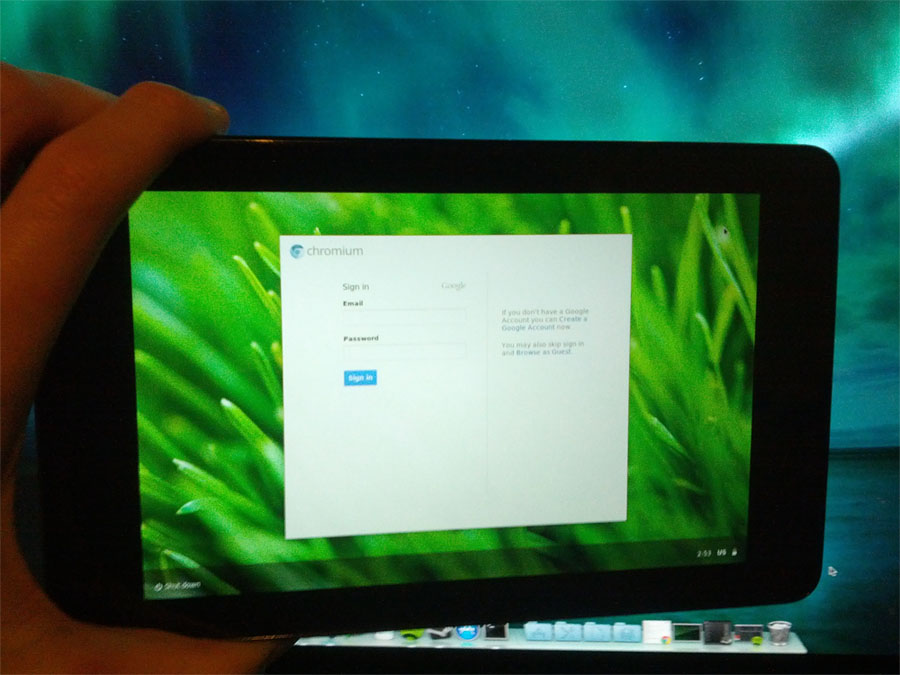 While the full tech specifications of the process have not been released, Hexxeh does have plans to eventually release this to the public which is great! If you want to see his work in all its glory, then check out this video he has posted of the Nexus 7 running Chromium OS:
We have seen other operating systems being installed on the popular Nexus 7 including Ubuntu Linux. If you are interested in installing this on your Nexus 7 then click here.
Would you ever install Chromium OS on your device? While it isn't possible on an iOS device, would you consider it on your Nexus 7 or Android tablet? Share your thoughts with us in the comments, we love to hear them!