Buried amongst all the big announcements from today's Google I/O conference, the Chrome team quietly announce that Chrome for Android is leaving beta. The first gold version of the browser is on the Play store today, and will run on any devices with Android 4.0 Ice Cream Sandwich or higher.
Visible changes from the most recent beta appear to be slim, with the release version sporting some minor interface tweaks (mostly for tablets), but no major feature changes. Under the hood, the Chrome team says there's been some improvements to the app's stability, as well as some performance fixes that should speed things up.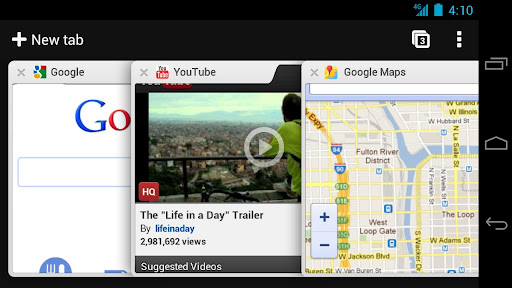 For those looking for an alternative to the default Android browser, the list of contenders appears to be growing. As we reported earlier, the latest Firefox for Android update is a significant improvement over its predecessor, and now Chrome for Android is also a viable option thanks to today's inaugural stable release version.
Download Chrome for Android [Google Play Store Link]
Android users, what's your browser of choice?