While we have yet to have "Jelly Bean" confirmed for Android 5.0, The Verge is reporting via a reliable source that the next version of Android will be called Key Lime Pie. Now before everyone freaks out on me about why does this matter, this is the same source that informed them about Jelly Bean far before it was regarded as the next version (even though it is still not "officially" confirmed.)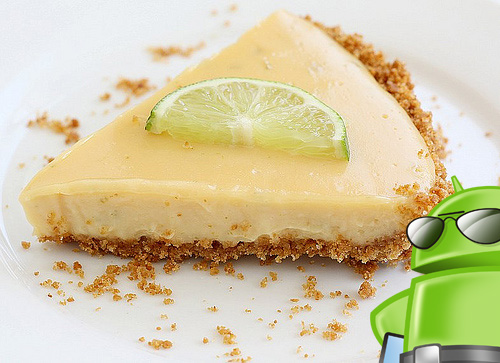 While I would only guess that it would be for Android 6.0 or Android 5.5, these are two far fetched guesses of mine. It is likely that this will see a 2013 launch though, as Google has slowed down their pace of updating the Android operating system over the past couple versions.
I really want to talk to the person who is responsible for choosing Android version names, and smack him across the face, seriously Key Lime Pie, what a mouthful. What would you name a version of Android if you could? Tell us your suggestions in the comments section below.