Amazon held a press conference today where they unveiled a brand new line of Kindles, an updated Kindle Fire and even a completely new product – the Kindle Fire HD. Originally it was thought the Kindle Fire HD would only be an 8.7-inch tablet, but it turns out Amazon is offering two other variations of the tablet.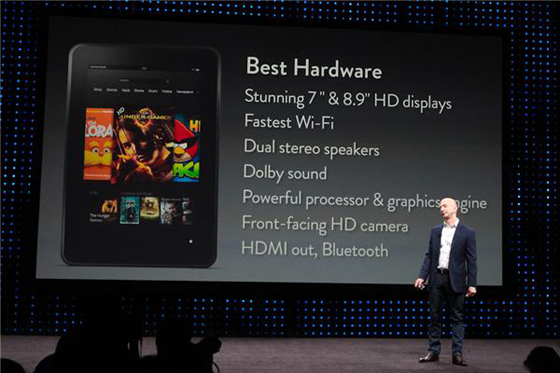 There will be a 7-inch version of the Kindle Fire HD and also a 4G version of the 8.9-inch Kindle Fire HD. Besides the display size difference, the 7-inch version of the Kindle Fire HD will be identical to its larger brother. Meaning it will still feature the 16GB internal storage, come with a HD web cam and will be powered by a Texus Instruments unit which Amazon says can outperform the NVIDIA Tegra 3.
The actual screen resolution of the 7-inch Kindle Fire HD was not announced, but if you prefer smaller tablets and want the extra functionality the HD version of the Kindle Fire provides, you can pick it up on September 14th for $199.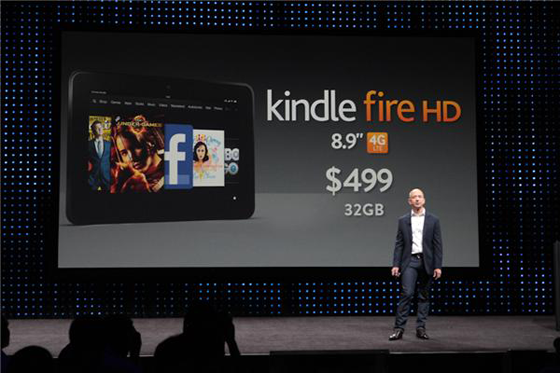 As for the 4G LTE variant of the 8.9-inch Kindle Fire HD you can expect a big jump in price. The 4G LTE Kindle Fire HD will run you $499 and Amazon's data plan will cost you $50/year for 250MB of data per month and 20GB of cloud storage. One last thing to keep in mind with the 4G LTE version of the Kindle Fire HD is that you will get 32GB internal storage versus 16GB found in the regular 8.9-inch and 7-inch versions.
[Images via Cnet]