We've been expecting some new Kindles for awhile now, including a sequel to the Kindle Fire, Amazon's 7-inch Android tablet. We know Amazon has something to announce on September 6, at a press conference they've sent out invitations for. It looks like we now know at least one of the things that will be announced at the event, courtesy of a photo dug up by The Verge.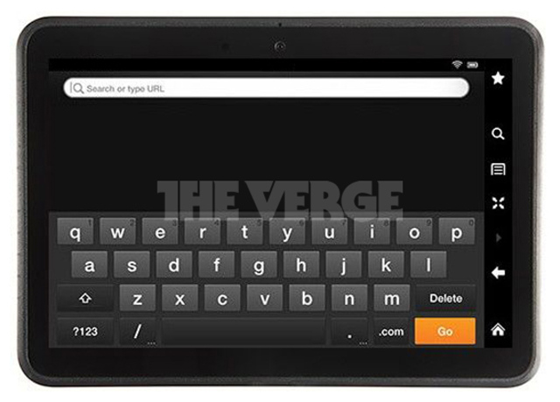 Apparently, this nondescript black rectangle is the sequel to the Kindle Fire, and will come in both 7-inch and 10-inch variant. It's hard to tell exactly what the deal is with the Fire 2 from this powered-down photo, though The Verge says they have another photo of the device, which they've been asked not to show, and it shows an all-new UI for Amazon's new budget tablet.
With the Nexus 7 from Google really putting the hurt on the original Kindle Fire, by offering better specs for the same price, it's high time for an update from Amazon. There's also rumors that new e-paper Kindles are coming, for all your ebook reading needs. We'll know for sure what Amazon has planned when they spill the beans next week.
The big question for a lot of people, Kindles aside, is whether we'll see the rumored Amazon smartphone.