If you have an iPad than one accessory that you need to invest in is a bluetooth keyboard specifically designed for your iPad. There are a ton of options out there, but only one brand exists that I would recommend – ZAGG.
ZAGG has introduced the next-generation of bluetooth keyboards for the iPad and it is their ZAGGkeys Pro lineup. There is 3 models to choose from that include the ZAGGkeys PRO, ZAGGkeys PROplus and ZAGGkeys PROfolio+.
The ZAGGkeys PRO is the entry model bluetooth keyboard for your iPad that does not contain a backlit keyboard and starts at $99.99. If you plan on only using the keyboard during the daytime then there is probably no need to spend more for the backlit version, which we will talk about next.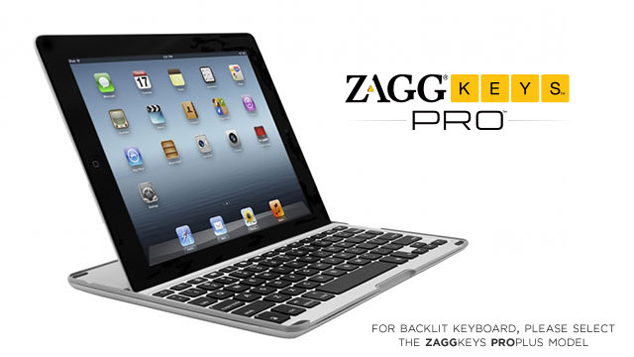 The ZAGGkeys PROplus is the backlit version, costing $129.99, that has 7 different color options for the keyboard backlighting. These color options include White, Yellow, Green, Light Blue, Dark Blue, Purple and Red. I would choose the backlit version over the entry level version any day because it is just such a connivence.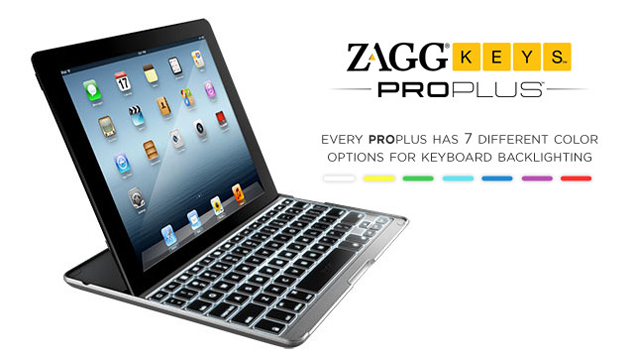 I have never really been a folio case kind of guy, but if you prefer your bluetooth keyboard to be paired with a case then the ZAGGkeys PROfolio+ is for you. It has all the features of the previous version, but with the added benefit of combining a case. It costs the exact same as the previous version, $129.99.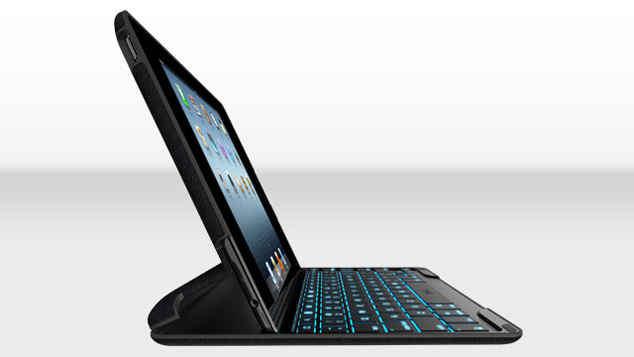 What are you waiting for? Check out these great new keyboard cases that are compatible with the iPad 2nd generation all the way to the new 4th generation iPad. Click here to visit ZAGG.com today!