When it comes to protecting a gadget you have two options: purchase a case or purchase a skin. Sometimes a case is the way to go if you are prone to dropping the said gadget, or plan on letting kids use it. If you happen to be in possession of an iPad Mini and still have not invested in a case then we suggest the COCOON case from iFrogz (a division of ZAGG).
Wrap your iPhone or iPad in the protective Cocoon case by iFrogz. With such a unique case design and variety of original colors, you will be happy you did. This case has special grooves that help absorb the drops and bangs. So if you want the sense of security that comes from a high-quality case, get your iFrogz Cocoon today!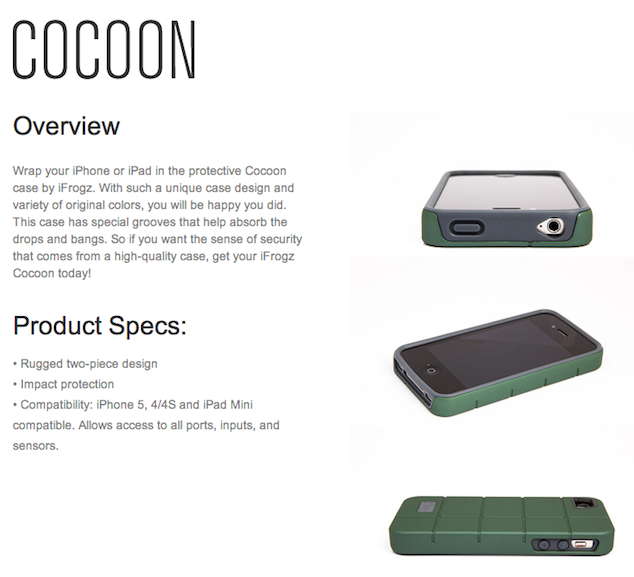 This case includes a rugged two-piece design, protects against unexpected drops and comes in a variety of colors. For a limited time ZAGG is even offering a 60% discount while supplies last. This is a massive discount, that you definitely do not want to miss out on. Simply use the coupon code shown below upon checkout to claim your 60% savings on the COCOON iPad Mini case.
minicocoon
What has your experience with ZAGG products been like? Drop us a line in the comments section below. Click here to visit ZAGG.com!