Don't just sing in the shower, listen to your favorite music or radio show!
The iShower is a Bluetooth®-enabled, water resistant speaker that is compatible with the most popular Bluetooth®-enabled smartphones and tablets including iPhone, iPad, iPod, Android and just about everything else.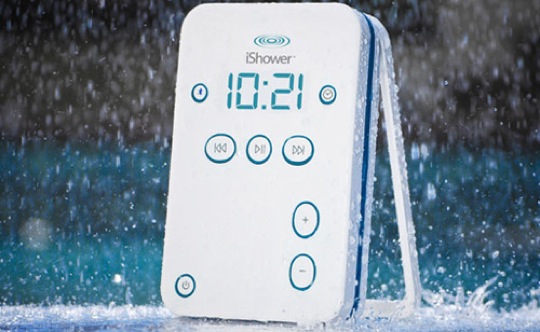 Don't let a little water ruin your summer soundtrack. Because it's water resistant, the iShower is perfect for the beach, pool, river, lake, or any other summer activity. Plus you can take it into the shower when rinsing off!
Portable Bluetooth speakers are life changers. This may seem like an over exaggeration, but having quality audio anywhere you go can enhance just about any situation. Unfortunately a majority of these speakers are rather pricey, so there is some risk when using wireless speakers outdoors. iShower gives you an extra level of comfort as rain or splashing has no chance of damaging your speaker. Relaxing in or around water is one of the finer things in life and good music only makes it that much better. Not to forget…you can also sync the iShower up to 5 different devices so you can connect all of your family and friends hassle-free!
Usually the iShower retails for $110, but for a limited tim iJailbreak is able to offer it at discounted price. For more information click the link shown below.