Last week, Black Eyed Peas member Will.i.am announced the 'i.am+' range of iPhone accessories. An accessory that turns your iPhone into a genius phone and adds a 14 megapixel camera/better flash. At an event in London yesterday, the singer launched the 'i.am+' iPhone camera case and announced its pricing. As expected, these things aren't exactly for the normal iPhone user and will cost you a lot of money.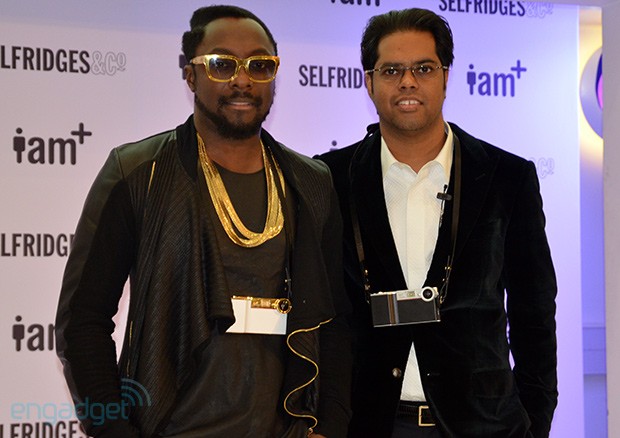 The fashion accessory is called i.am+ foto.sosho and comes in 5 different models with different functions, some of them basic and some advanced. However, their prices are anything but basic. The accessory comes with its own app which lets you add filters, edit and share your pictures.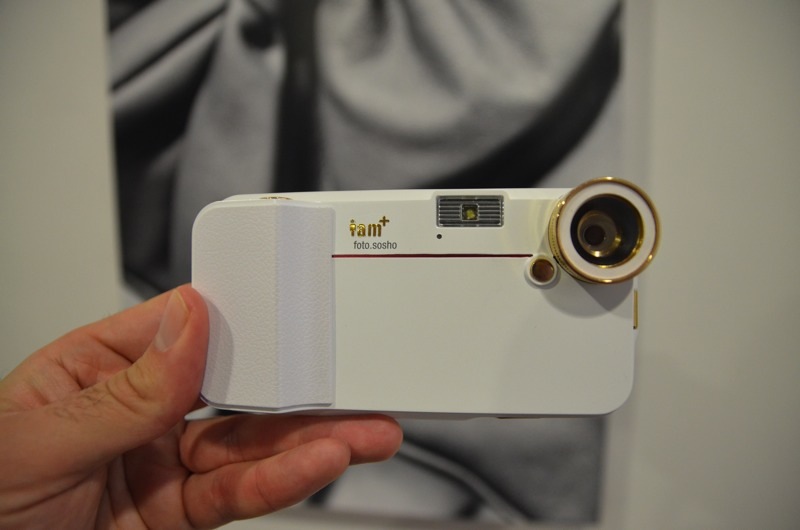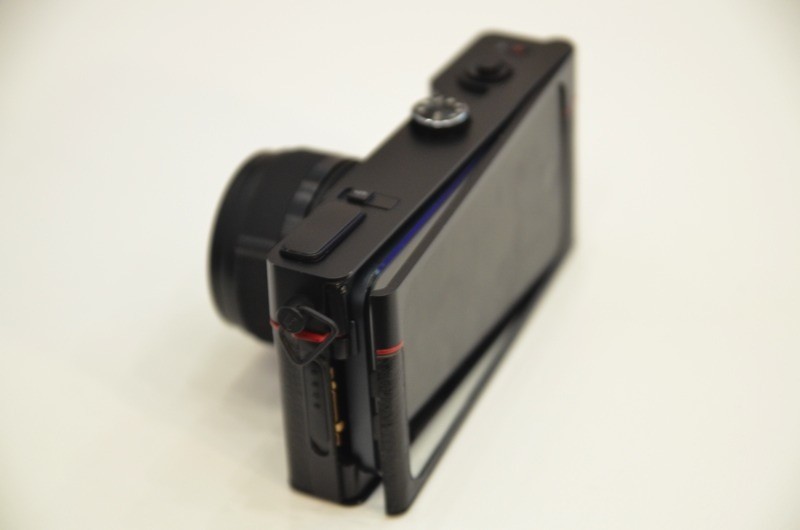 Below are the different models that are available for the iPhone 4/4S and iPhone 5.
foto.sosho C.4 for iPhone 4/4S : This accessory works with the iPhone 4/4S and adds a modern digital camera look to the iPhone, along with a more powerful flash. Comes with a Standard, Wide angled and Fish-eye lens attachment for the iPhone. No 14 megapixel here, sorry. Available in two colors, black or white and costs 199 Pounds. (Say what?)
foto.sosho V.4 for iPhone 4/4S: The V.4 camera case gives your iDevice a vintage look, a slide-out backlit keyboard that pairs via Bluetooth and a set of Standard, Wide-angled and Fish-eye lens. Available in White/Gold, Black/Silver and costs 299 Pounds.
Models for iPhone 5 – coing soon
foto.sosho V.5 for iPhone 5: A vintage styled camera only for the iPhone 5 will come with a 14 megapixel 5X zoom camera lens and better flash. It'll somehow bypass the built-in iPhone camera and use its own sensor to take higher quality pictures. Available in Silver/Brown leather, White and Black. Pricing for this model wasn't announced.
foto.sosho L.5 for iPhone 5: A modern looking luxury case that comes with a slide-out keyboard and the 14 megapixel sensor. Other specs similar to the V.5 model.
Engadget was able to get their hands on the foto.sosho C.4 for the iPhone 4/4S and an exclusive interview with Chandra Rathakrishnan, CEO of Will.i.am's tech venture. He couldn't justify why anyone would buy such a thing for $300 when an Olloclip is available for a quarter of that price. Apparently people are just willing to pay a lot for fashion camera accessories. Okay…
The iPhone 4/4S i.am+ foto.sosho accessories will be available from December 6th onwards at Selfridges in London. The iPhone 5 cases will be available in Q1 of 2013. Pricing for the iPhone 5 models weren't announced, but we're pretty sure it'll be north of $600 USD.
So, who's getting one of these? And why?