The TOCCs Ultra Slim 10 Hour Battery Case is a lightweight and seamless solution to the inevitable battery problems of the iPhone 5/5s. Snap it in and you'll get to continuous use on your device, completely uninterrupted for up to 10 extra hours.
So why do we love it?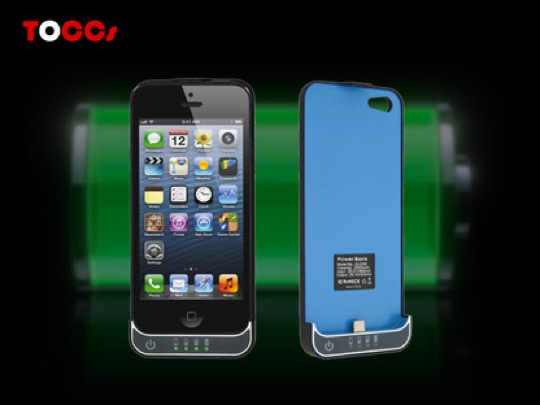 There is nothing worse then being stranded with no charger and no battery power. Life gets dangerous without your lifeline to the digital world.
With a snap-on case and that added punch of 10 extra hours of charge, you can rest assured that you wont have to sprint to find a charger before your phone dies.
Right now you can snag yourself this ultra slim iPhone battery case for only $24.99, which is 68% off its normal retail price of $80. Click the button below for more information.