The Ultimate iPhone Lens Kit – smartphone photography has never been this versatile. This package arms you with six different lenses so you can take virtually any kind of photo in any imaginable situation – from microscopic organisms to full-blown landscapes.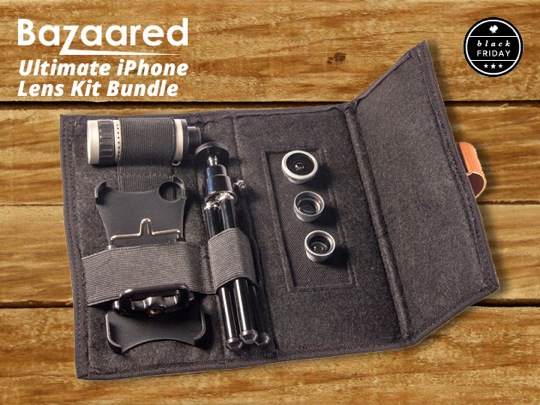 The bundle includes the following:
8x telephoto and 60x microscope lens with special case
The fisheye, macro/wide angle
2x telephoto lenses
A tripod
A lens wallet to keep it all together
So why do we love it?
Apple revolutionized your iPhone's camera with the introduction of the 5S, but you can unlock its full potential with these lenses:
Fisheye, Macro/Wide Angle, and 2x Telephoto Lens: Whether we're snapping photos at a party, on the beach by our office, or zooming around LA, having these lenses in our back pockets (literally) gives us the ability to adapt to any photo opportunity. And with magnetic "snap-on, snap-off" functionality, you can store the others in your pocket till you need them.
The wide angle and macro lens can be used together, or you can unscrew the wide angle lens and take high-detail, close-up shots with just the macro lens.
If you would like to learn more about the ultimate iPhone photographers lens kit click the button shown below. You will be glad to know right now iJailbreak is able to offer the kit of $69, which is 65% off its retail price.