Online Retailer Lists 'iPhone 5′ Case for Less Than $2, Cheaper In Bulk
We reported yesterday that Chinese case manufacturers have begun manufacturing cases for the unannounced 16:9 wide-screen iPhone, consistent with the parts that have been leaked and sold through online retailers. TVC-Mall has a whole rainbow of what they are calling 6th generation 'iPhone 5′ cases, made from materials ranging from colored silicone to transparent hard plastic.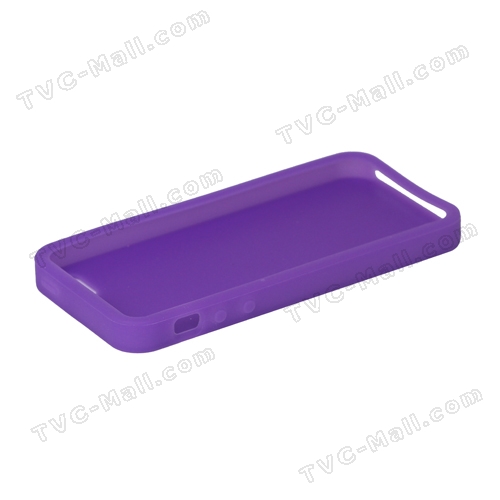 The prices are cheap. One model, the Sleek Crystal Hard Case for iPhone 5 costs $1.20 per unit, if you are looking to buy between one and three units. If you're buying upwards of 200 cases, the cost goes down to $0.77 per unit. The cases all have slots for buttons, dock connectors, and the camera. Curiously, while some of the cases have small openings for the rumored mini dock connector, others leave a large portion of the bottom clear. Even if  the specs the manufacturers are working on are correct, it would be disappointing to buy a case in advance only to find that the dock cable doesn't fit in opening for the connector.
Although the cases are being sold and produced, TVC-Mall isn't confident enough to guarantee that these cases will fit Apple's actual next-generation phone. A disclaimer explains: "As iPhone 5 has not been unveiled, we can't guarantee this product can be used in iPhone 5." If you want to get a case for Apple's upcoming phone before they're all sold out, or if you're a vendor who is looking to sell the cases first and isn't afraid of a gamble, you can order silicone and plastic cases for the iPhone 5 in a variety of colors from TVC-Mall.
What colored case do you think would best suit the allegedly leaked iPhone? Share your thoughts in the comments section below.
Make sure you stay subscribed through our social media feeds, so that you never miss a beat, by liking us on Facebook, following us on Twitter and joining our circle on Google+.
Hey, you! Join the iJailbreak Insider for weekly newsletters, Jailbreak alerts, contests and more. (No spam, we promise)