If you're an avid iOS gamer, I'm sure you must've heard of iCade gaming accessories for the iPhone, iPod Touch and iPad. ThinkGeek is currently having a discount sale on all iCade products and other geeky stuff that you might want to buy.
iCade has a range of products for iOS devices such as the iCade – iPad Arcade Cabinet, iCade 8-Bitty – Retro Wireless Game Controller and the iCade Jr. Mini Arcade Cabinet for iPhone. With iCade accessories, you will truly enjoy playing 8-bit games on your iOS device. All of these products carry a retro design and function keys, which make it so awesome to use. Love playing 8-bit games on your iPhone or iPad? Then it is time to get the iCade cabinet and play 8-bit arcade games the way they're supposed to be played.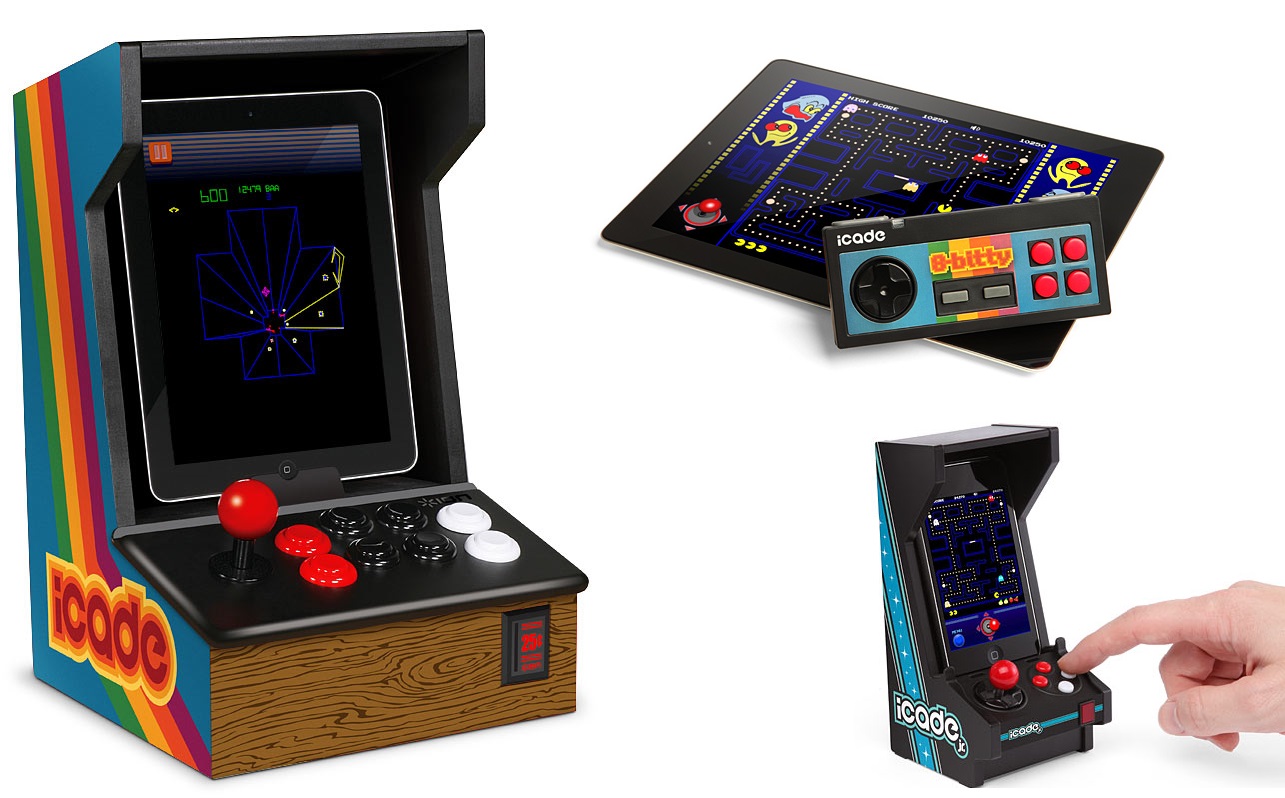 The iCade controller supports the highest number of iOS titles, and with the new Cydia tweak Blutrol, you can pretty much use iCade controllers with any iOS game. You can also download the Atari Greatest Hits for iPad and enjoy over 2600 titles on the iCade iPad Arcade Cabinet. Atari titles are also available for the iPhone and iPod Touch, just search for iCade on the App Store and you'll find plenty.
ThinkGeek has other iPhone, iPad related accessories on sale as well. You can pick up the Bluetooth Sliding Keyboard Case, Cube Laser Virtual Keyboard and other stuff for discounted prices. These discounts are available only for a limited time. Head over to the ThinkGeek store to see what else is on sale. Are you getting anything for the holidays?