It's summer, which means the chances of your phone getting wet increases exponentially. Whether you're at the beach, the pool, the lake, or happen to receive an errant water balloon at your family reunion, you're going to want to be sure you're protected no matter what the situation.
Well now you can "splash-proof" any device with this protective case, and at only $9 it's a fraction of what you'd pay to replace a water-damaged phone.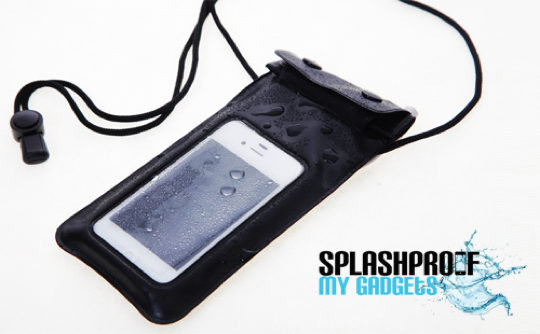 Not only is this case dirt, snow, water, and shock-proof, but its universal size allows you to protect any type of smartphone. It has not one, but two clear windows so you have full access to your phone's screen for endless photo and/or video footage. It's simple, durable, and does exactly what it says it does — keeps your phone dry in wet conditions, and that's why we love it. This is a great gift for anyone looking to play around with their phones in the water.
If you are interested in getting your hands on this waterproof smartphone case for under $10 click the button below for more information.