Your smartphone's camera is pretty incredible, but its uses are limited. Extreme close-ups and wide angle shots leave much to be desired, and the digital zoom leaves your pictures looking pixellated. Enhance your stock camera with this three piece lens set and take pictures so good you'll amaze even yourself.
With an adapter designed for iPhones 4-5 and another for all other smartphone cameras, you can capture images close-up, far away, and with the classic 180-degree "fisheye" look. Easily switch between lenses with magnetic "snap-on, snap-off" functionality, and store the others in your pocket till you need them.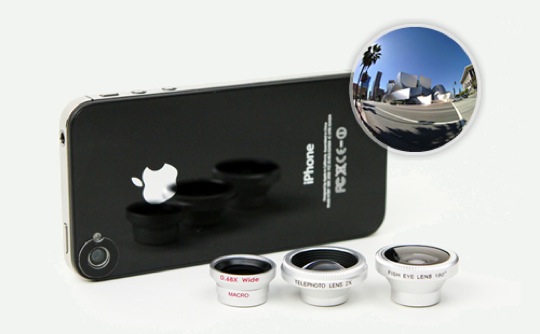 Why do we love it? Whether we're snapping photos at a party, on the beach by our office, or just around LA, having these lenses in your back pocket (literally) gives you artistic versatility so you can adapt to any photo opportunity.
If you are interested in this 3-in-1 lens kit then you will be glad to know that we are offering it for only $24 right now. That is a 65% discount over its retail price of $69. Click the button below for more information.