Taking extremely still and well framed photos with an iPhone can be a little tricky. This is where an iPhone tripod mount can come in handy. Imagine how easy it would be taking still photos using a special tripod mount for your iPhone. Studio Neat released a tripod mount for the iPhone 4/4S called the 'Glif' and now they've released one for the iPhone 5.
The Glif is basically a secure mount for the iPhone and bolts onto any standard tripod thanks to its 1/4″-­20 thread. It's not just a tripod mount though, as it can be used as a rest for the iPhone as well. It was originally introduced two years ago and now it's back with support for the new slimmer and taller iPhone 5. It is made from recyclable rubberized plastic and the Glif can be easily tucked away in your pocket.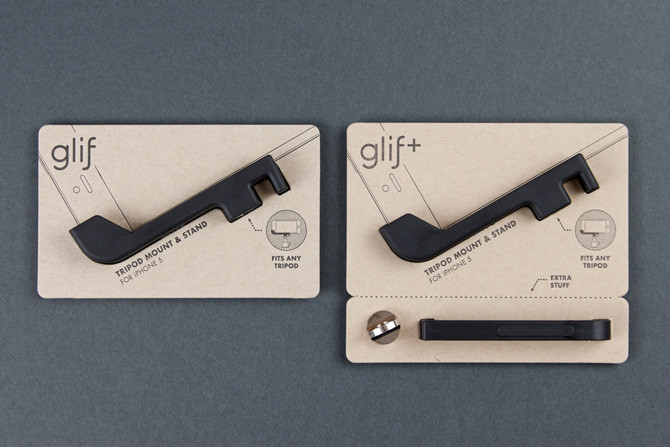 It's a super simple piece of tech that works great and can be used anywhere, anytime. Another improved version called the Glif+ comes with two additional parts, the Serif and the Ligature. The Serif increases the safety of your iPhone when mounted on the Glif and the Ligature is a keyring loop that can be attached to a number of things for easy access. Watch the video demo below on how to use the Glif for various purposes.
It's a really useful tool don't you think? For both iPhoneographers and regular users. The Glif for iPhone 5 will cost you $20, whereas the Glif+ will set you back by $30. It's not really that expensive considering all the things it does. It should start shipping next week, so go ahead and get one now from the company's website. Shipping in the United States is $2.50 and international is $7.
Are you getting one or do you already have one? Let us know in the comments.