Finally a pedometer that actually makes fitness fun!
With a hi-res, color touchscreen and built-in apps, the Striiv Smart Pedometer isway more than a step counter.
Striiv features a proprietary "activity motivation system", designed by leading experts in game design and behavior change with one goal in mind: to get you to walk a lot more.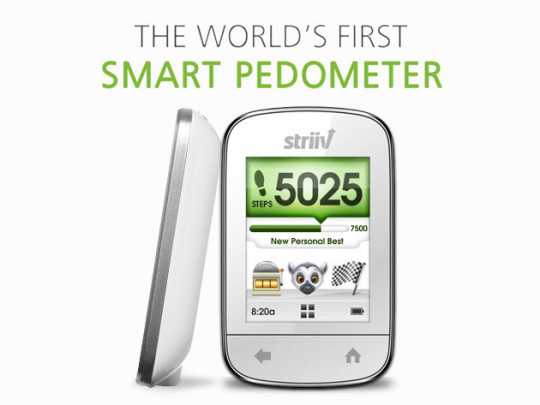 This revolutionary system designs personalized challenges tailored to your activity levels, turning 10,000 steps a day into playing a game, donating to charity, or competing with friends.
So why do we love it?
If you made a New Year's Resolution to get in shape, it's never too late to start, and this little device will definitely help ease you into a consistent exercise routine.
With tons of new challenges to complete and achievements to unlock, you actually get excited to walk (or run!) around.
You can take a look at Striiv's top features and even get yourself one for 40% off its retail price by clicking the button shown below.