Freaq Of Nature is a re-envisioned version of Soundfreaq's highly-praised, compact Bluetooth speaker, the Sound Step. These special edition speakers, designed by artistic-duo Robert and Cortney Novogratz, combine unique design with Soundfreaq's award-winning line of Bluetooth speakers.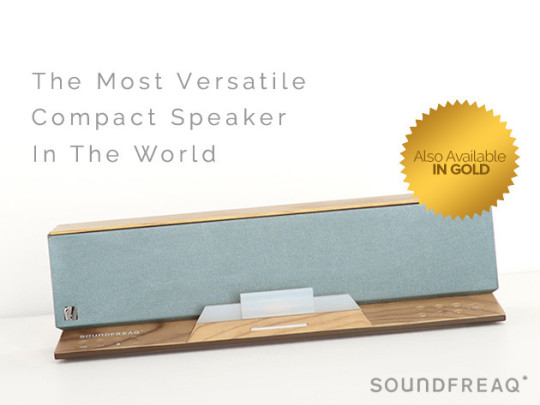 This hi-fi speaker delivers crystal clear audio with it's signature sound profile, crafted for natural bass response and vocal clarity.
It features a 2.1 speaker configuration with a dedicated sub-woofer and Soundfreaq's proprietary UQ3™ spatial sound enhancement, delivering natural bass and stereo separation.
With its compact size, Sound Step fits perfectly around the office, in the kitchen, and on book shelves or night stands.
So why do we love it?
Compact Bluetooth speakers are one of the most useful electronic inventions since the MP3 player. Though smaller, more portable speakers are great on the go, they lack the power often needed around the house or the backyard.
The Sound Step – Freaq of Nature is the perfect combination of size, style, and power to cover all listening needs around the home, dorm, or office. Soundfreaq packed as many features as possible into a compact design, while still delivering excellent sound quality.
If you're interested in the Sound Step Speaker you will be glad to know it is available in iJailbreak's Deals Store for 34% off! Click the button below for more info.