Here's an accessory that could come very handy during emergency situations where your iPhone or other smartphone has run out of battery. No electrical outlets nearby? Not to worry. With the SOSCharger, you can self generate power to charge your mobile device and make that important call. Such devices that come with a built-in power generator already exist, but they normally don't support the latest smartphones such as the iPhone.
SOSCharger is a Kickstarter project and was started 8 days ago, but has already reached the required funding to go into production. The charger is as big as an iPod Classic, has an easy to use handle for when you want to generate power and looks good at the same time.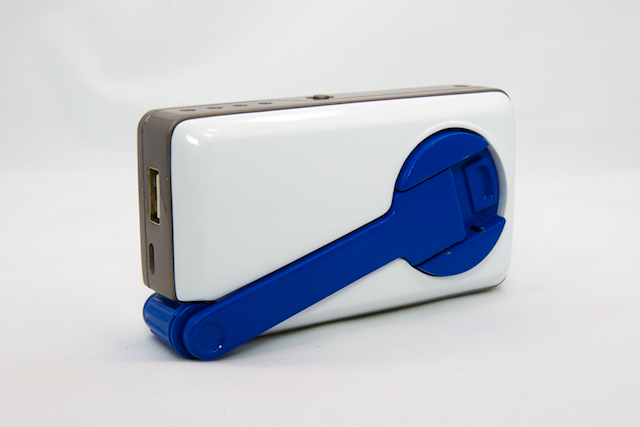 There's also a built-in 1500mAh lithium polymer battery just in case you don't have enough energy left to turn the handle. You can top the built-in battery using either the generator or via USB wall charger. 3-5 minutes of winding can give you about 5-12 minutes of talk-time, which can be very useful in life-threatening or any dangerous situation. Since this has a standard USB outlet, you can pretty much charge any mobile device that uses it. The iPhone, Android smartphones, tablets etc can all be plugged in and charged using the SOSCharger.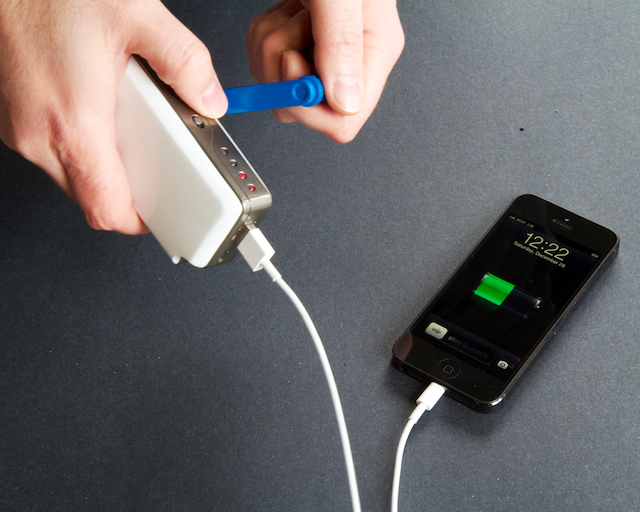 Because this features a self power generator, you can keep the built-in lithium polymer batter topped up at all times and never run out of charge. There are indicators that show how much charge is left, if it's charging and a power switch. The product was previewed at CES 2013 and received a positive feedback. Check out the video explaining the project:
To get the SOSCharger when it's released in August later this year, you'll have to spend a minimum of $35 or more. The discounted $25 offer has all gone, so you're only left with the others. Free shipping in the U.S and $15-20 for international shipping.
Do you like this accessory? Go grab it now before all the spots are gone. The SOSCharger will come in very handy one day, you know it.