During a keynote at E3 2014, Sony announced the new PlayStation TV. A $99 set-top box that can also stream PS 4 games on to another TV set in your household. The PlayStation TV is basically a rebranded PlayStation Vita TV with some extras.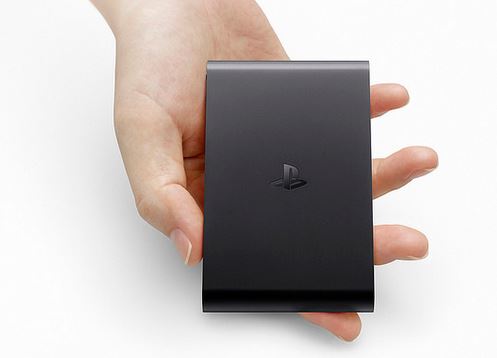 Sony's PlayStation TV will be a direct competitor to the Apple TV and others. The function of this device is not just to stream content, but Sony wants you to play games as well. The PlayStation TV can play PS Vita, PSP and PS One games and will also work with new PlayStation Now service, which means you can play older PlayStation 3 games.
The set top box can also be used with the PlayStation 4 to remotely play games on other TV's around the household. Suppose your PS4 is connected to the living room TV, but want to play a game on the TV in your room, you could just use the Remote Play feature. You don't have to disconnect the console and move it to your bedroom.
You can connect up to two controllers to the PlayStation TV at once, with support for both DualShock 3 and 4 controllers. Out of the box, the PS TV will stream content from Netflix, Hulu Plus, YouTube and more. Sony's own content store will be accessible from the device.
The PlayStation TV will be priced at $99 and a $139 special bundle will get you a DualShock 3 controller, 8GB memory card, HDMI cable and "The Lego Movie" video game. You will be able to purchase this device in U.S , Canada and Europe this fall.