Desk clutter. It's a problem we all face. The 100% bamboo STATION is the solution. Functional, minimalist, eco-friendly – what else could you ask for in a desk organizer?
So why do we love it?
It adds order, and takes nothing away. The natural grain of the bamboo is universally elegant and it's unassuming shape truly epitomizes the phrase"great design is transparent".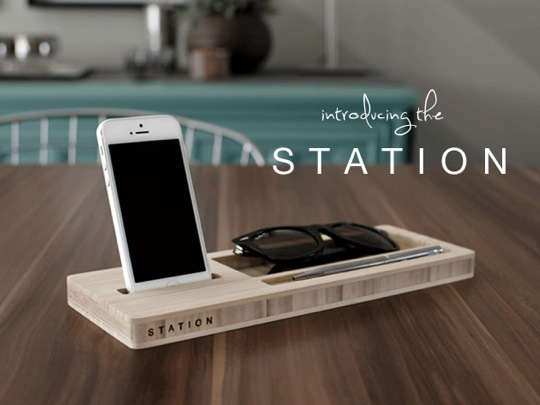 iPhoneLife said "…the Classic Station is a dependable caddy that does give you a mellow feeling once it's in place next to your computer instead of all of that loose change and lint."
If you are interested in The STATION it is available for $34.99, which is 31% off its retail price of $51. Click the button shown below for more information.