You don't need a Hollywood budget to make Hollywood-quality movies anymore.
These three Phocus lenses and specially designed housing unit will get you there, and give you the ability to shoot photos and videos from your iPhone that will amaze even you.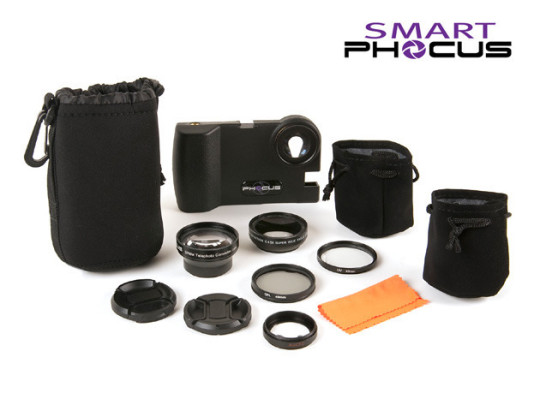 There's a macro lens for close-ups, a wide angle lens to show the whole scene, and a telephoto lens to capture any moment from afar, giving you artistic versatility to shoot how you want.
This bundle has got you covered; go out and capture your life.
So why do we love it?
The iPhone has become a vehicle for not just texting and calling but also for social media and taking tons of pictures. There are plenty of us out there who strive to take the best pictures possible and with the Phocus 3 Plus Lens Kit, that is what you're going to get.
We love it because of the sturdy quality of all the materials. The lenses screw securely into the case, which your phone slides into effortlessly, and your rig is complete. With additions like a UV filter, polarizing filter and lens caps, this kit will take your casual iPhone photographs to the next level.
You can learn more about the Phocus 3 lens plus bundle and how you can get it for 23% off its normal retail price in the iJailbreak Deals Store by clicking the button shown below.